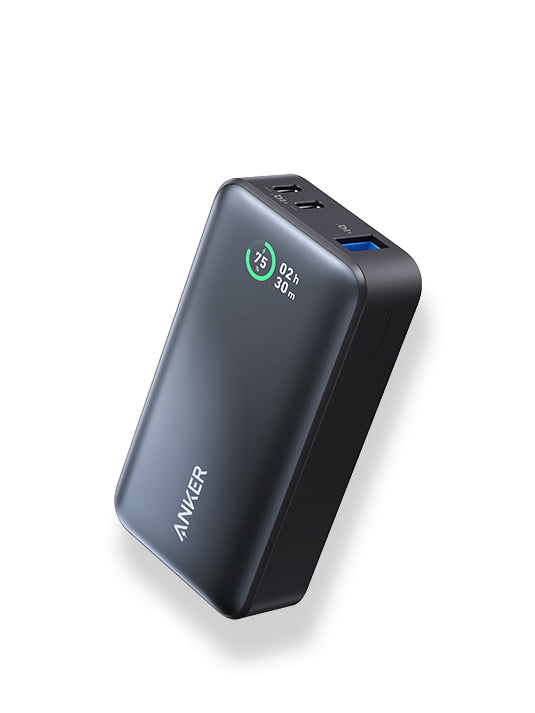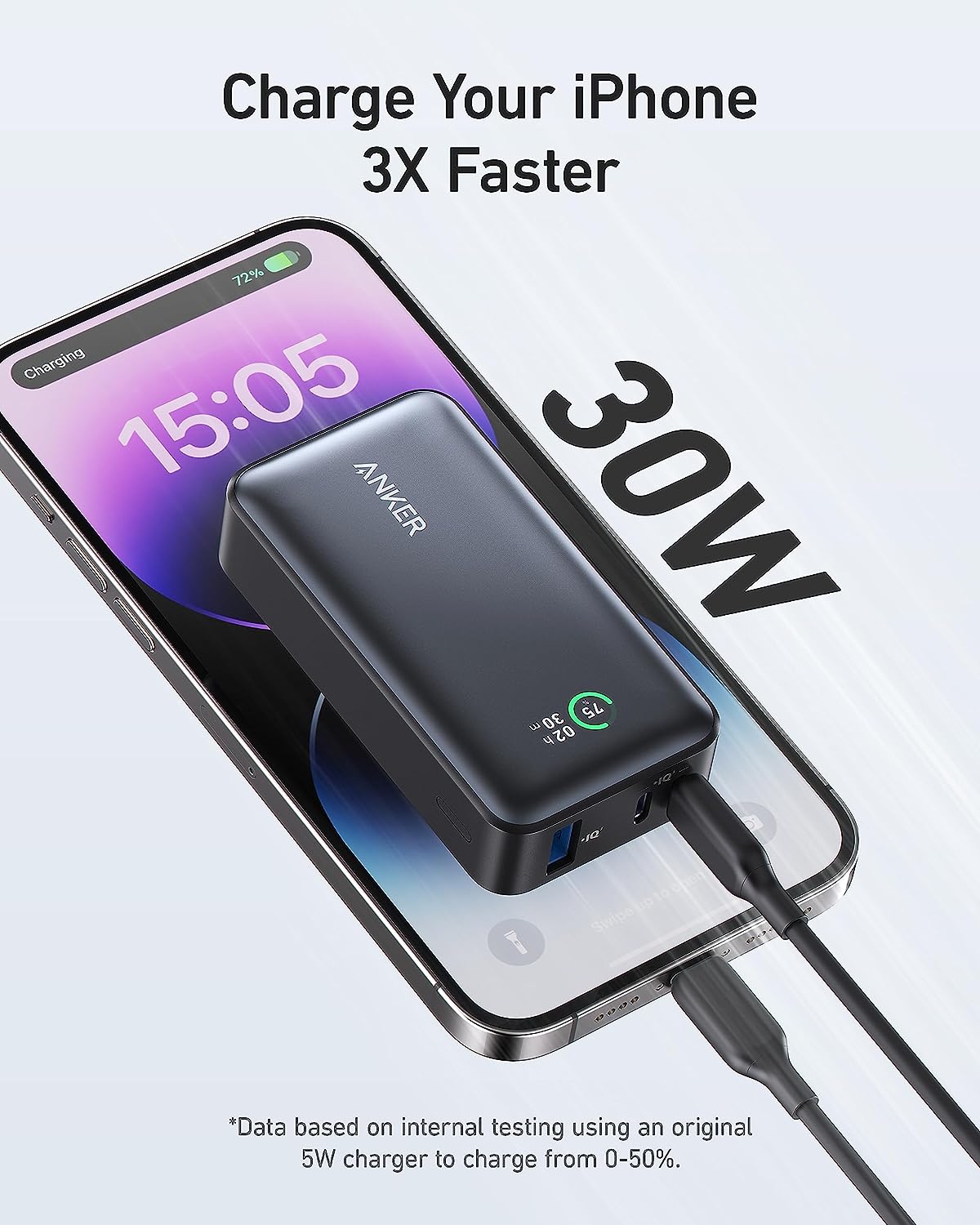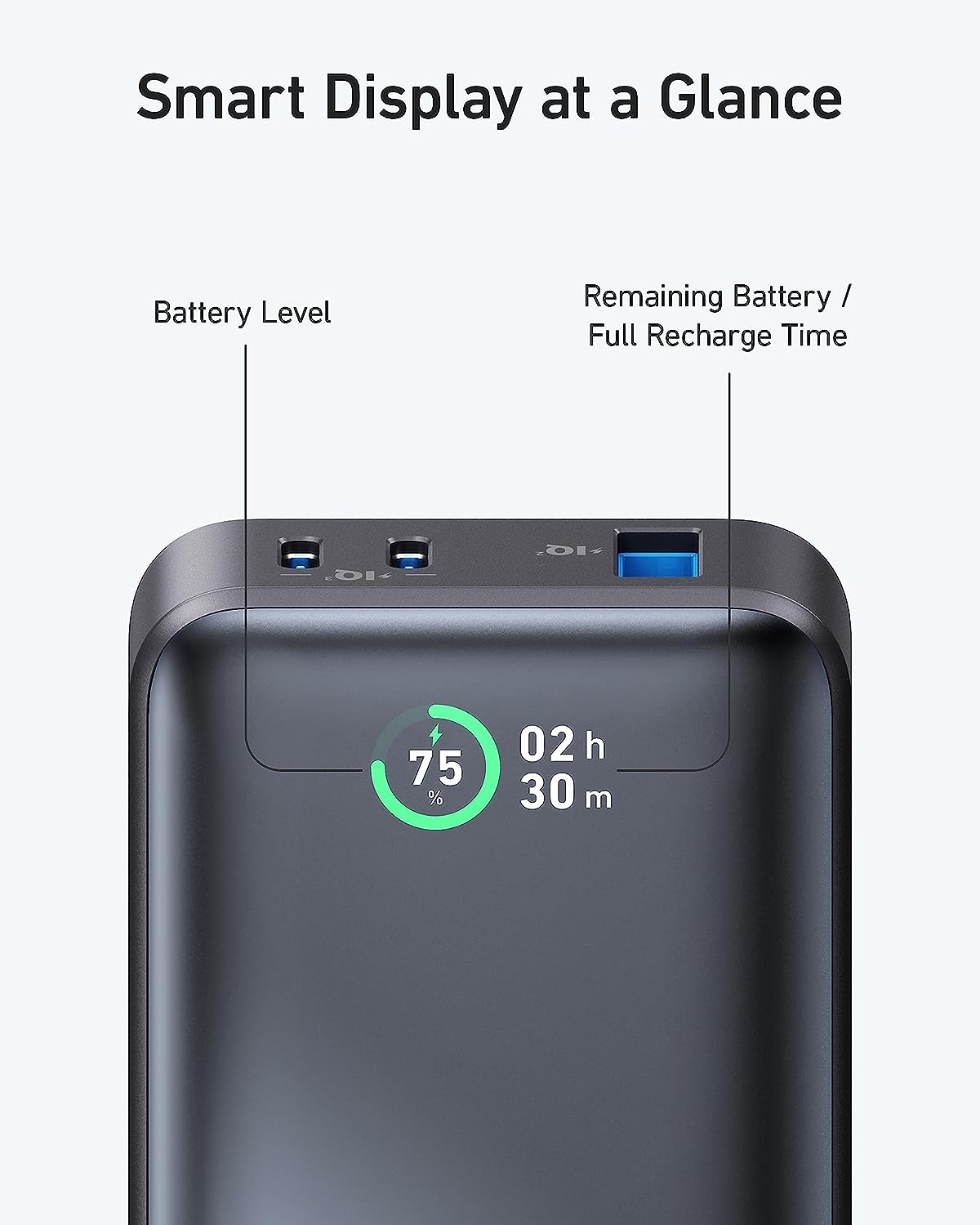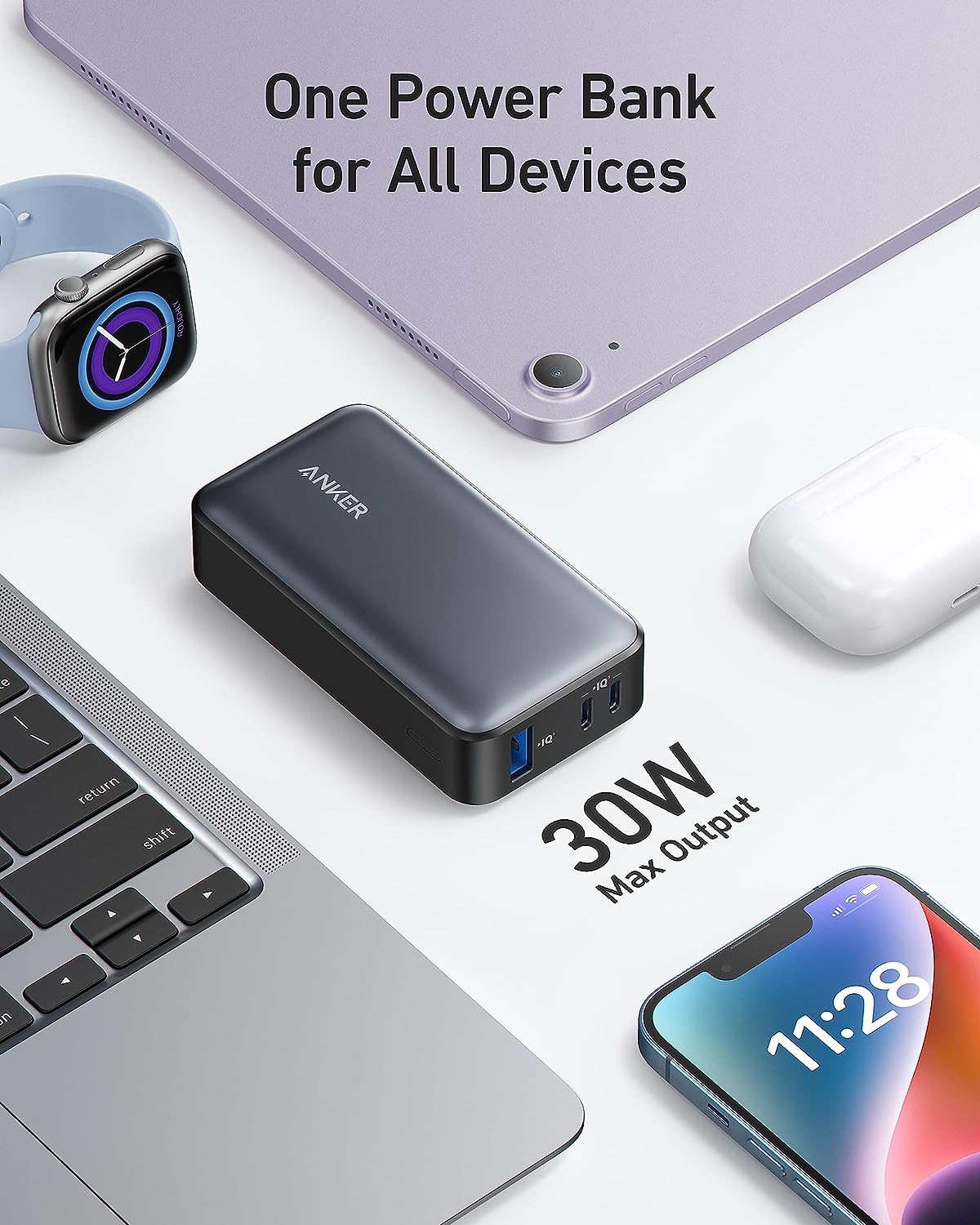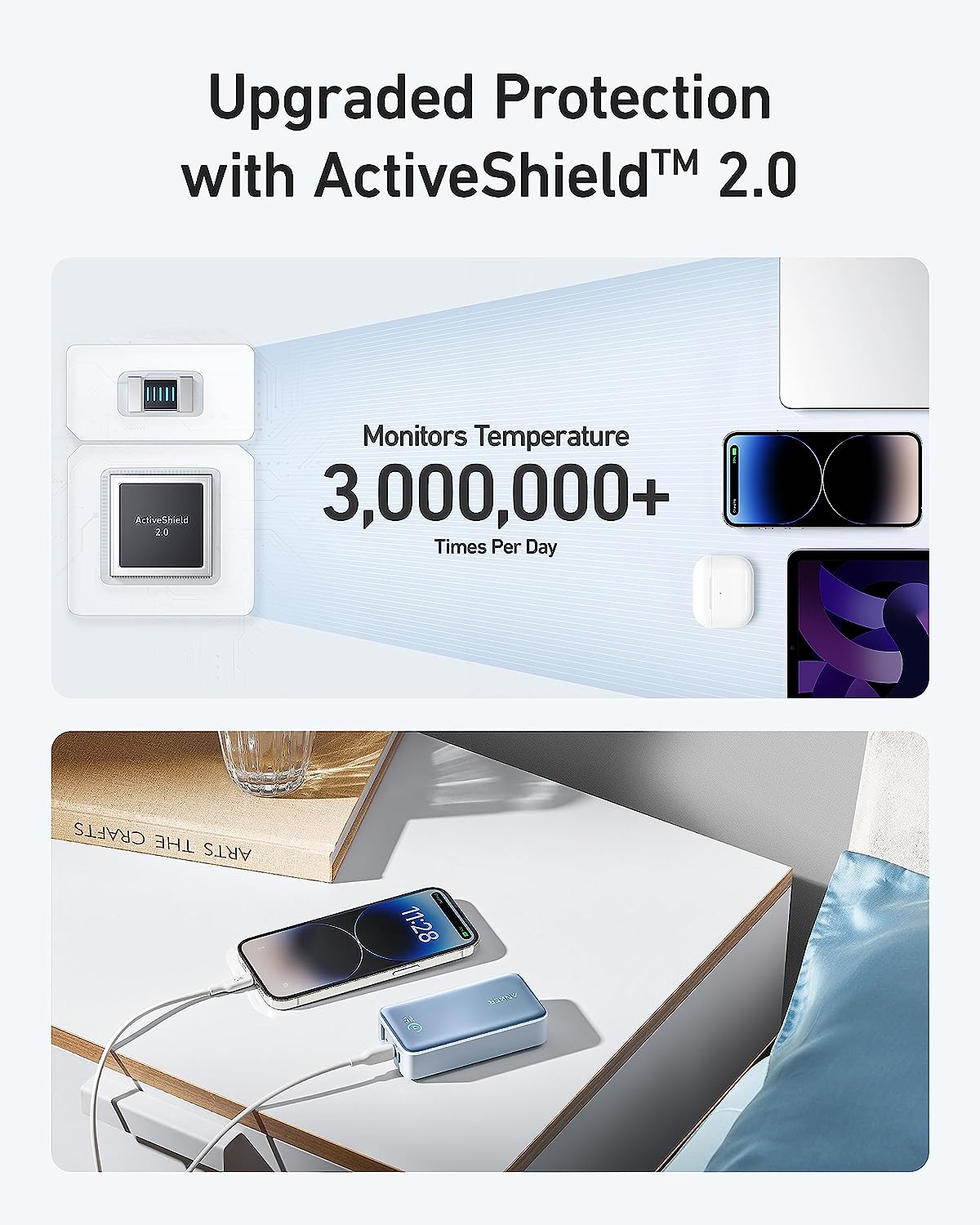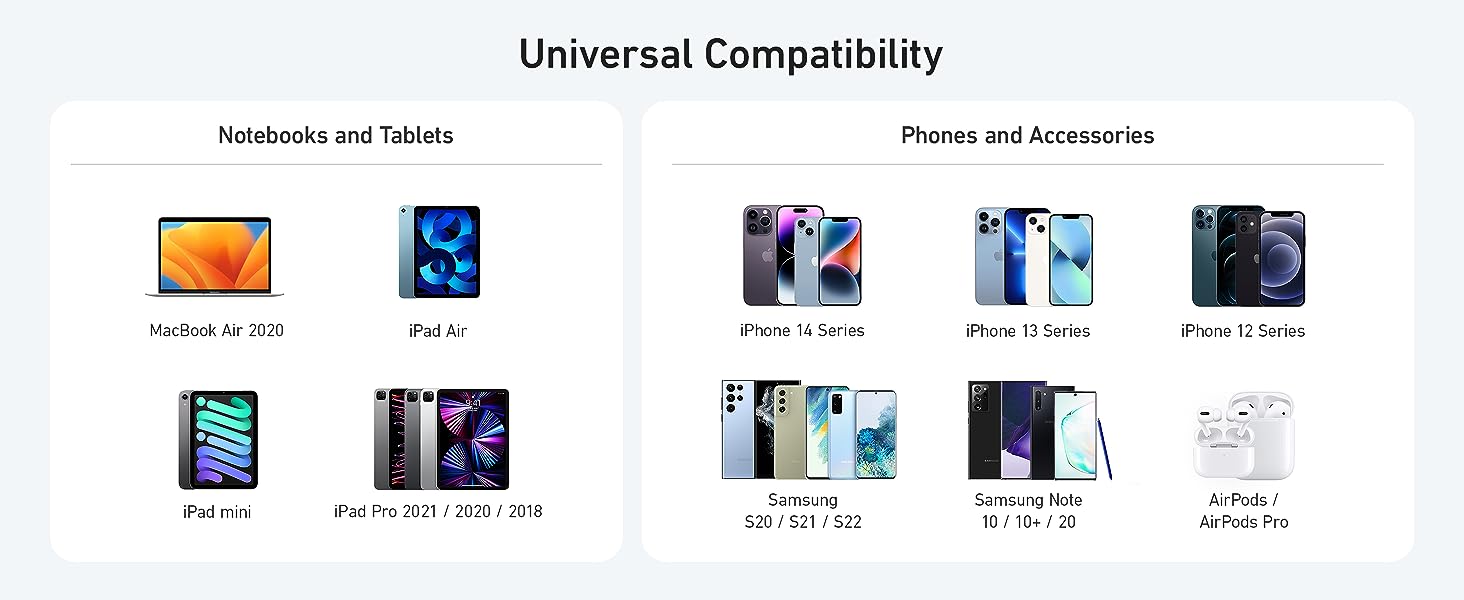 Description
30% smaller size
Enough to charge the phone at least 2.5 times
30W Max PD Fast Charge
Intelligent temperature monitoring system
2 USB-C, 1 USB-A output ports
Can support various devices
Features
Lightweight and compact power bank 10000mAh
30% smaller size, better for portable. small and portable. 10000mAh is enough to charge the phone at least 2.5 times.
Support up to 30W fast charging, compatible with tablet, mobile phone charging
Intelligent Temperature Monitoring System: The intelligent temperature control helps to reduce heat production to protect your safety. Ensures that the temperature is 10% below international guidelines at all fimes, and checks the temperature over half a million times per night.
High Speed, Huge Compatibility: When a device is connected to any port, the charger will match the power output to that device to provide fast charging, whether if's a phone, laptop, or any other device. Can support MacBook, iPhone, Samsung, Dell, and more.