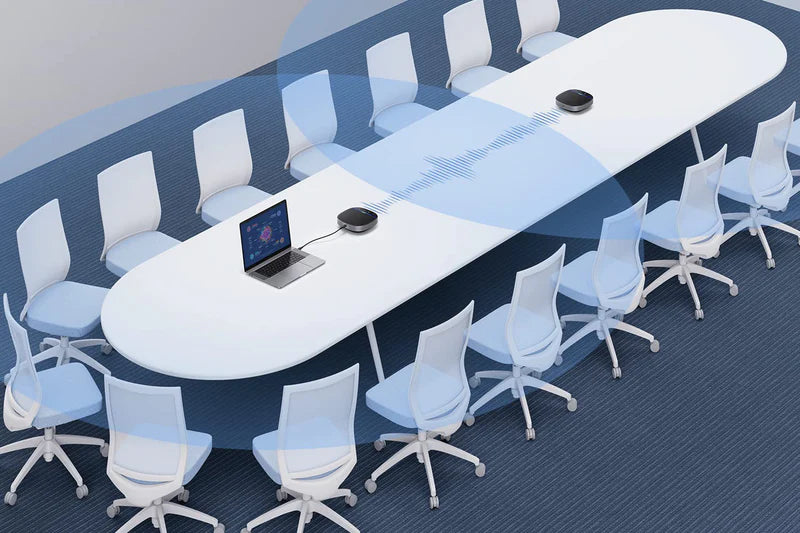 PowerConf S500 Speakerphone
Hook up two S500s for meeting rooms of up to 20 people.
Exclusive VoiceRadar™ Technology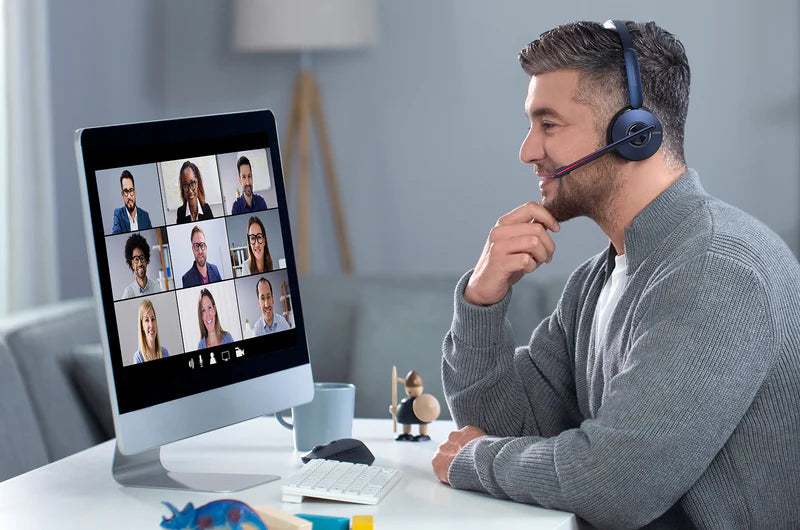 PowerConf H700 Headset
Unlike traditional noise cancelling, VoiceShield™ uses deep-learning technology to eliminate your ambient noise for callers on the other end. The only thing your team will hear is your voice—loud and clear.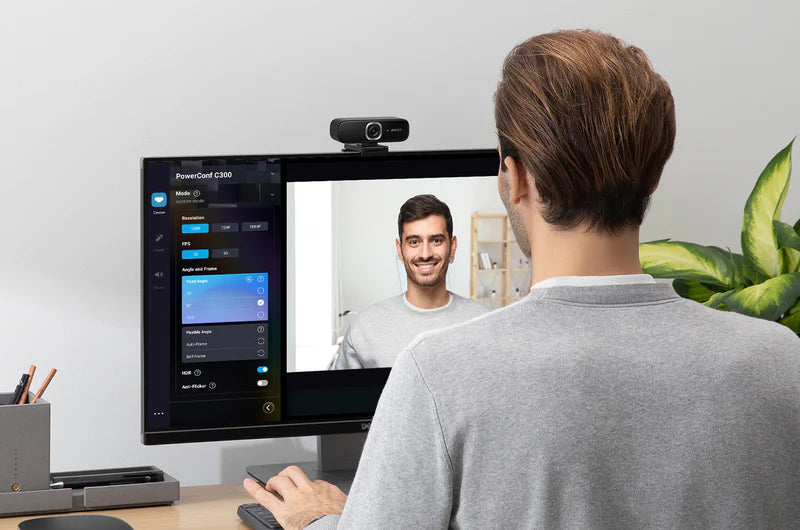 PowerConf C300 Webcam
Create an unforgettable impression on your clients and boss with PowerConf C300's crisp 1080p/60FPS camera that shows true-to-life lighting and color.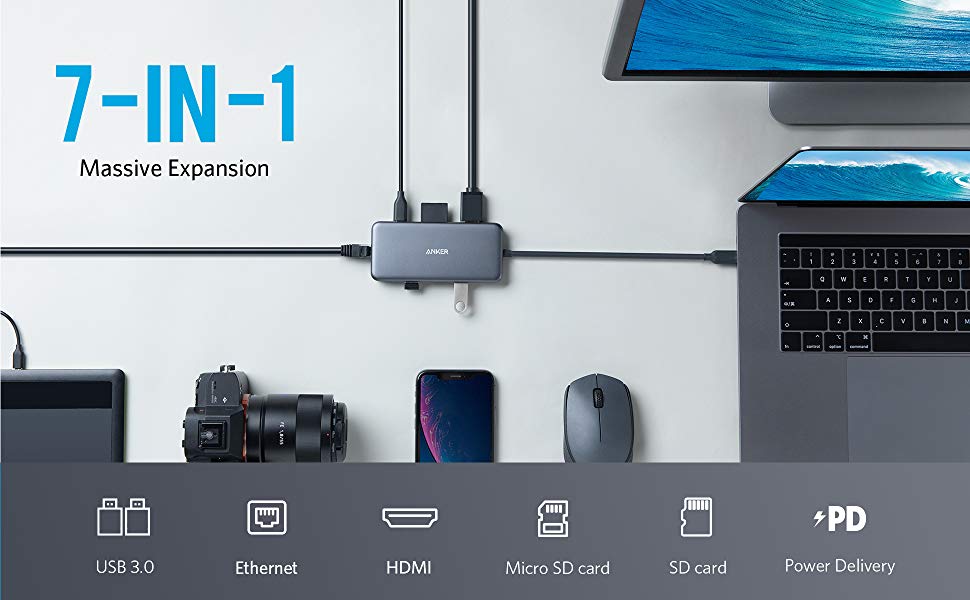 PowerExpand+ 7-in-1 USB-C PD Ethernet Hub
USB C Hub, with 4K HDMI, 60W Power Delivery, 1Gbps Ethernet, 2 USB 3.0 Ports and SD/microSD Card Readers, MacBook Pro, Chromebook, XPS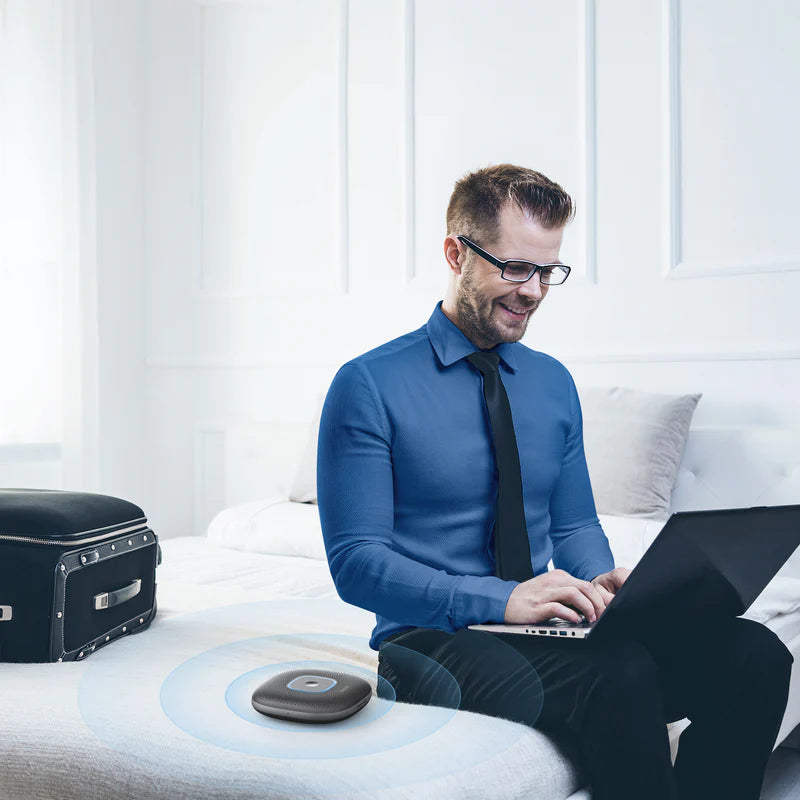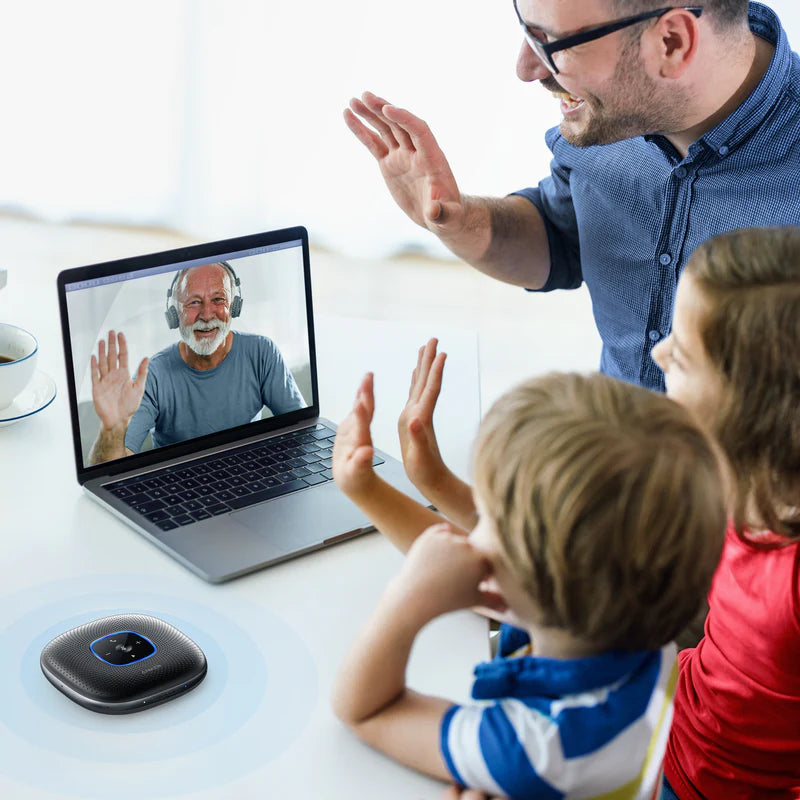 Business Trips
PowerConf Bluetooth speakerphone has a portable build and a lightweight travel case to ensure you can easily take it away on business trips.
Family Calls
PowerConf handles family calls with ease. The other end will hear you clearly even if you're moving around the room or the kids are talking over each other.