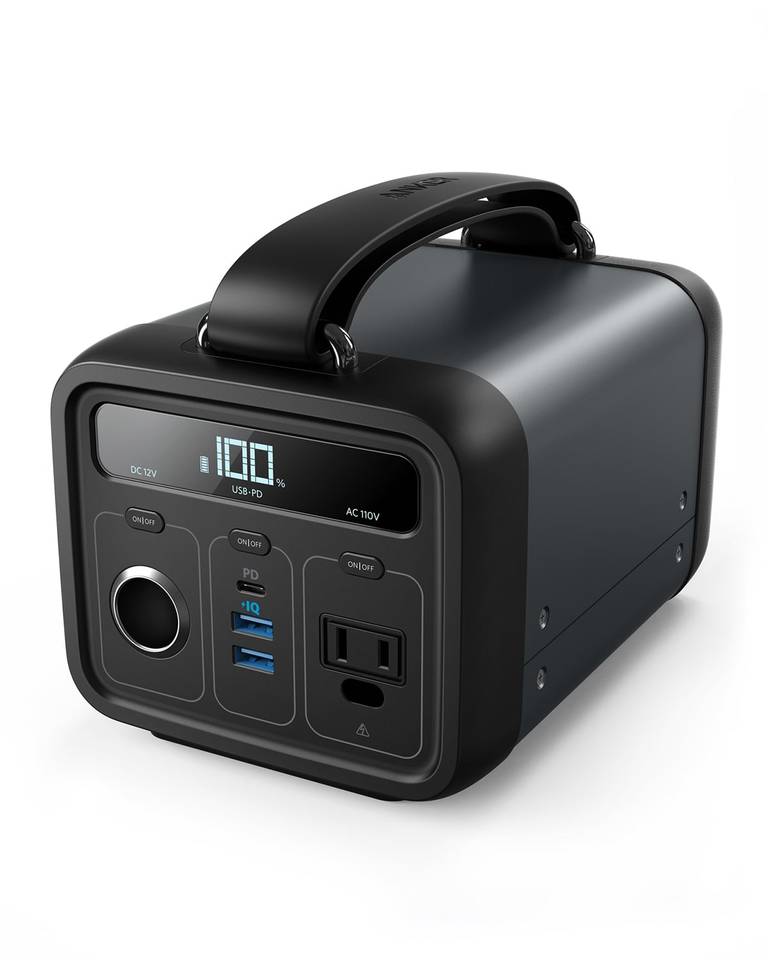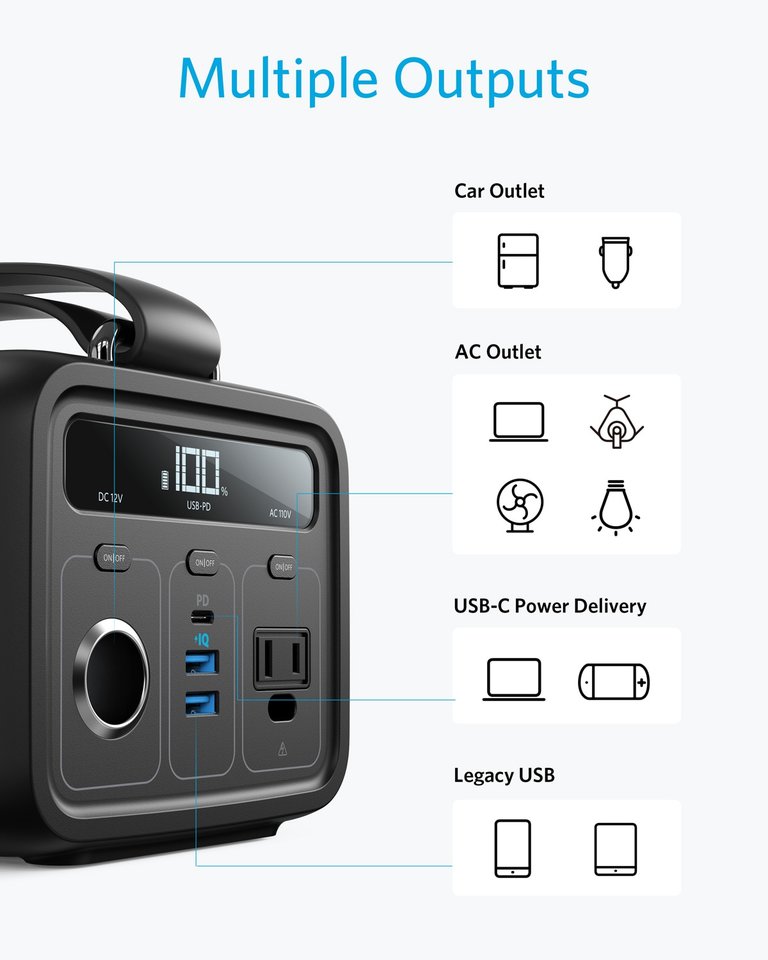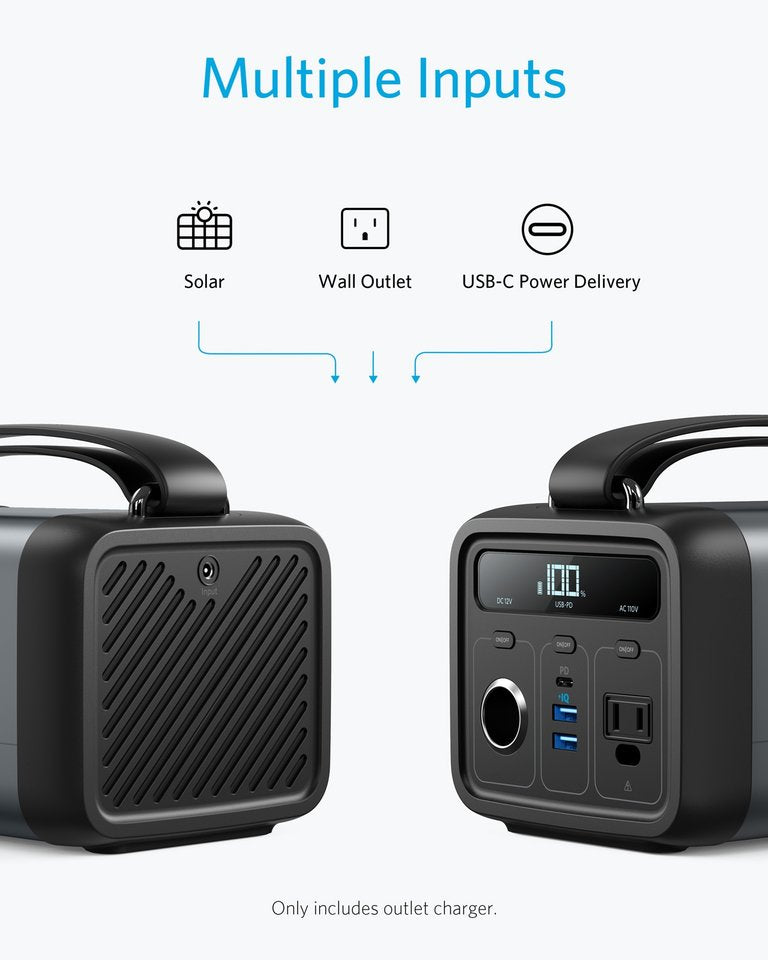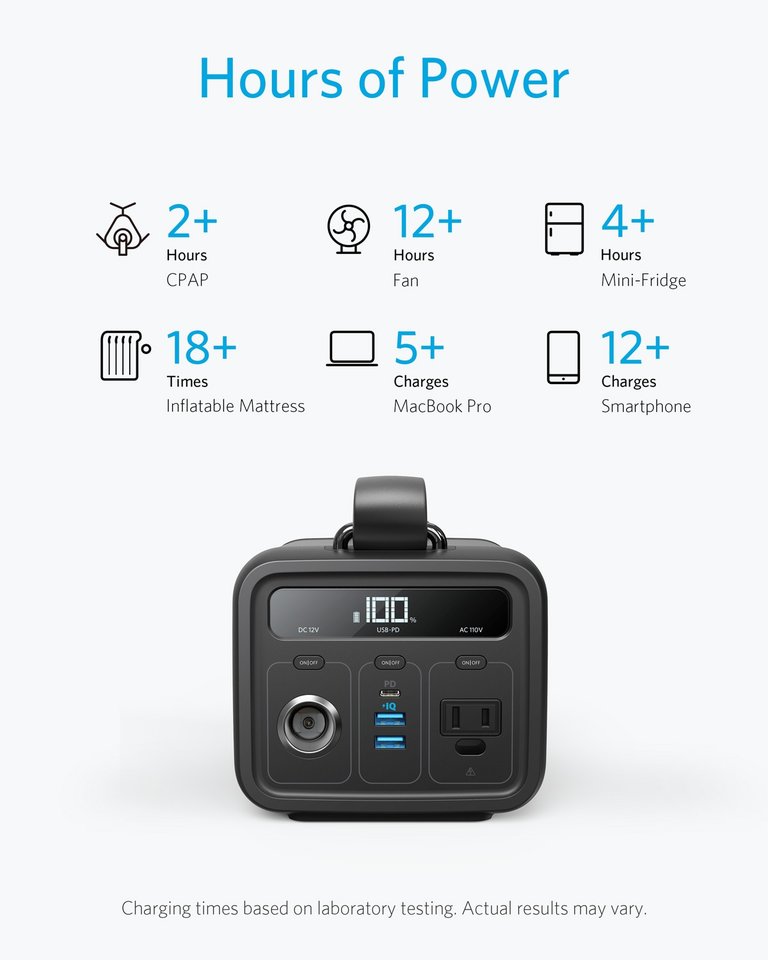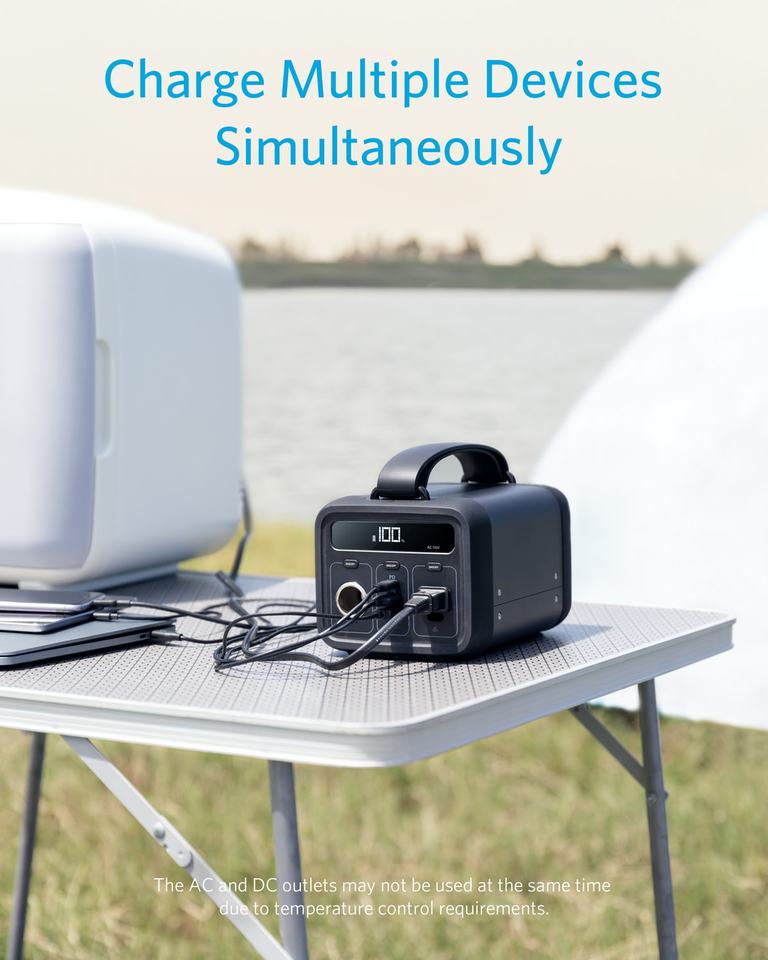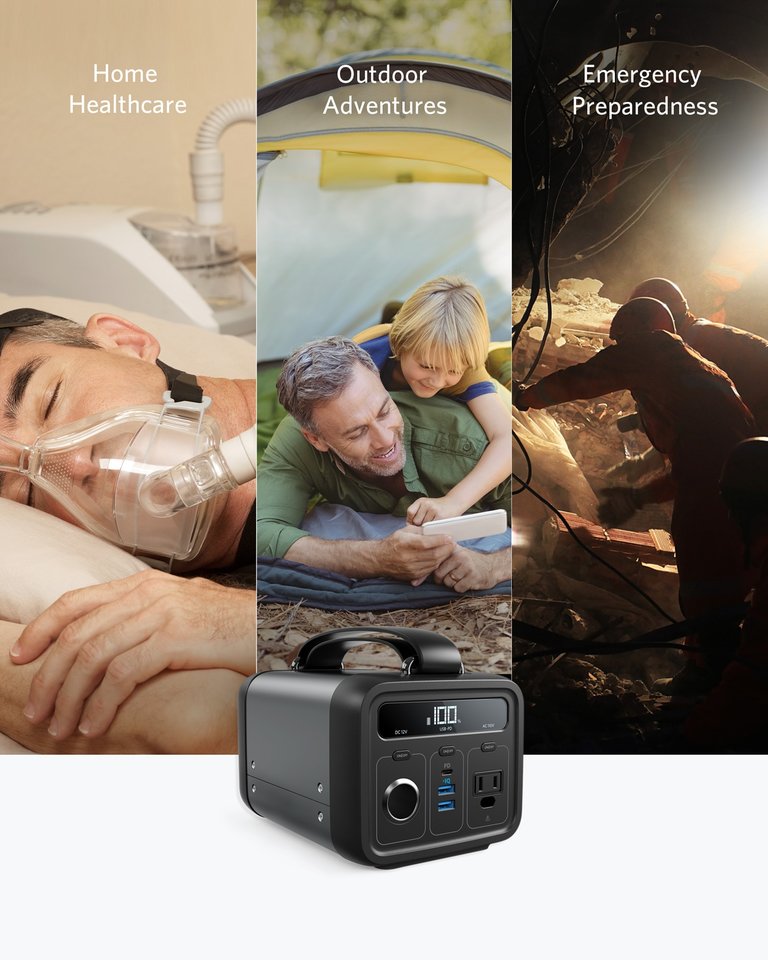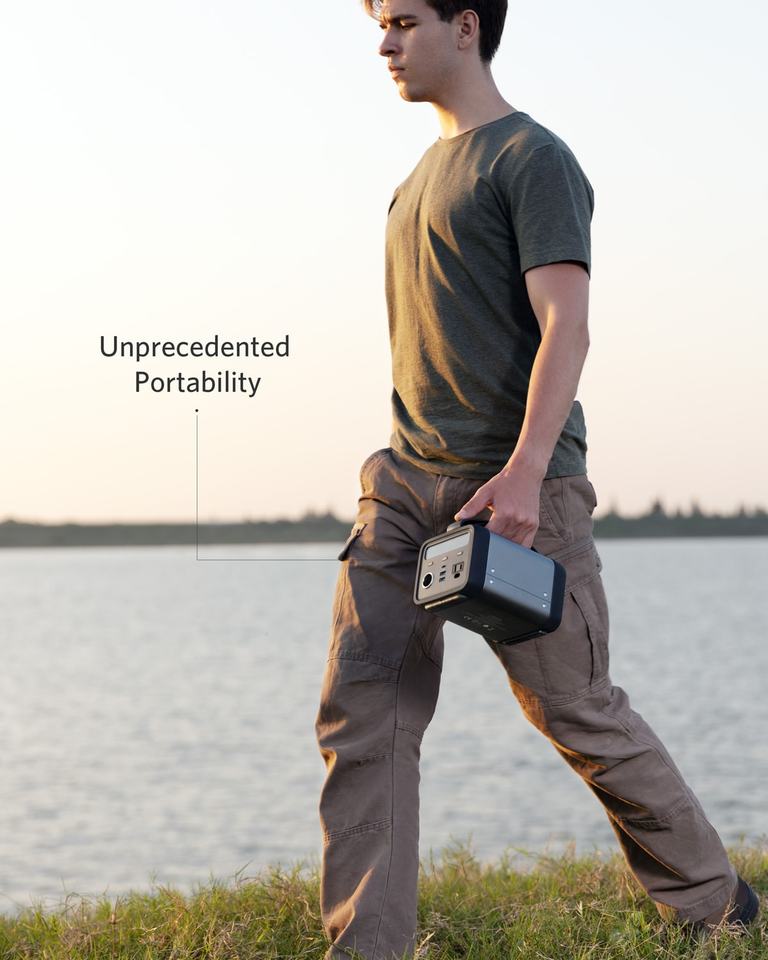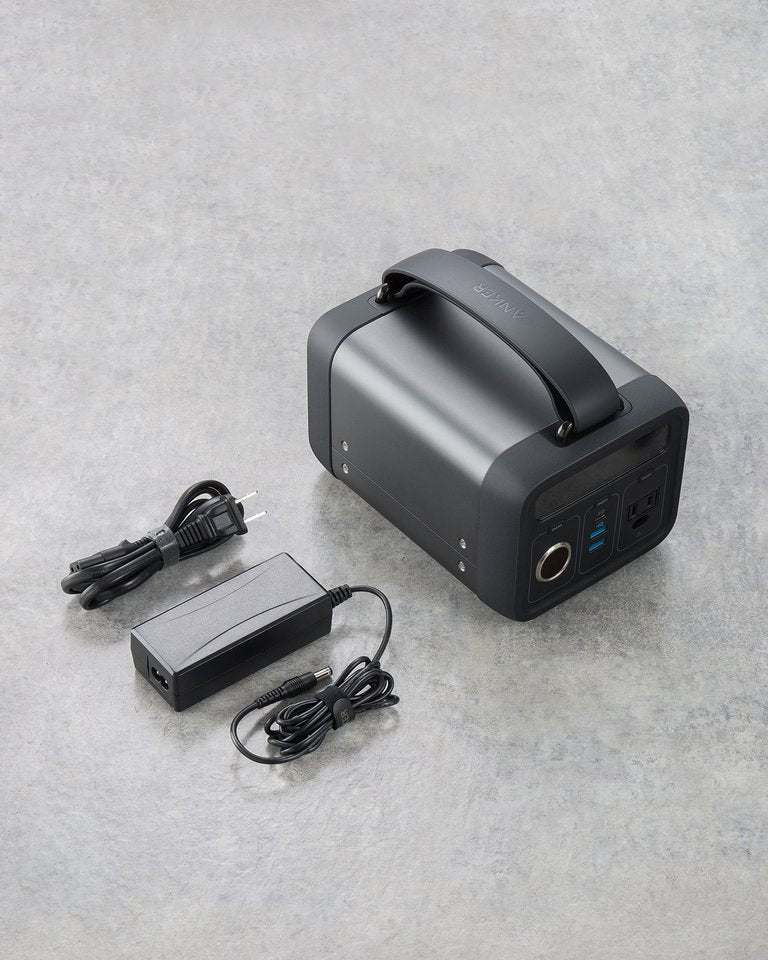 200Wh/57600mAh Portable Rechargeable Generator Clean & Silent 110V AC Outlet/USB-C Power Delivery/USB/12V Car Outlets, for Fast Charging, Camping, Emergencies, CPAP, and More
The Anker Advantage: Join the 50 million+ powered by our leading technology.

Universal Compatibility: Pump out the power for mobile devices, emergency equipment, computers, and small appliances.

Hours of Power: Charge a MacBook Pro over 5 times, a phone over 12, or even run small appliances like mini-fridges for over 4 hours.
Recharge Your Way: Replenish PowerHouse's capacity via a USB-C Power Delivery car or wall charger, or an AC power adapter. Compatible with 5-22V DC output solar chargers (not included).
What You Get: PowerHouse 200, AC adapter, power cable, welcome guide, our worry-free 18-month warranty, and friendly customer service.
The World's No. 1 Mobile Charging Brand*

200 Million+
200 Million+ Products Sold Worldwide

146 Countries
Available in 146 Countries

10 Years of Innovation
Pioneer in Charging Technology for 10 Years
In terms of retail sales value in 2020.
Data source: Euromonitor International (Shanghai) Co., Ltd., measured in terms of retail sales value in 2020, based on research conducted in 11-2021. Brands are defined as mobile charging brands if more than 75% of their retail sales are contributed by mobile phone charging products. Mobile phone charging products include chargers, wireless chargers, power banks, and charging cables, and these accessories can also be used for other consumer electronics devices.