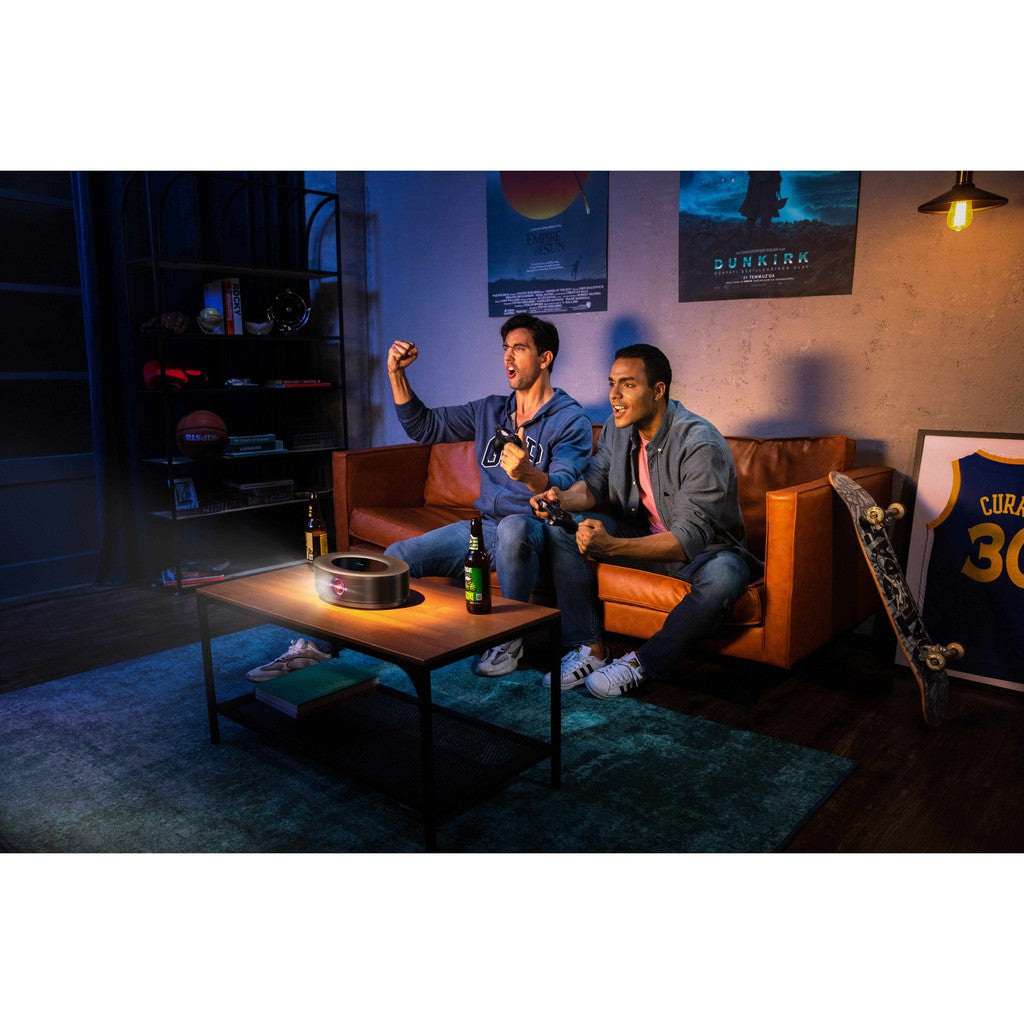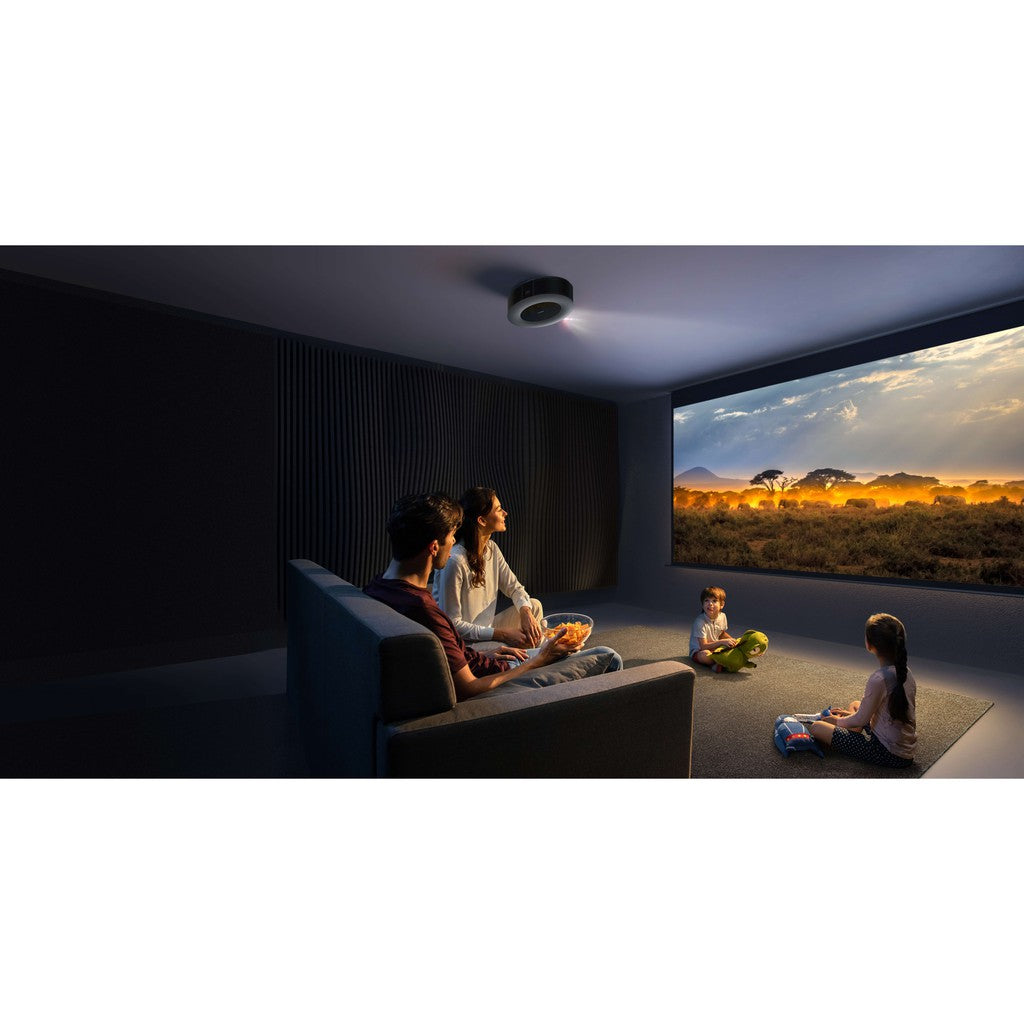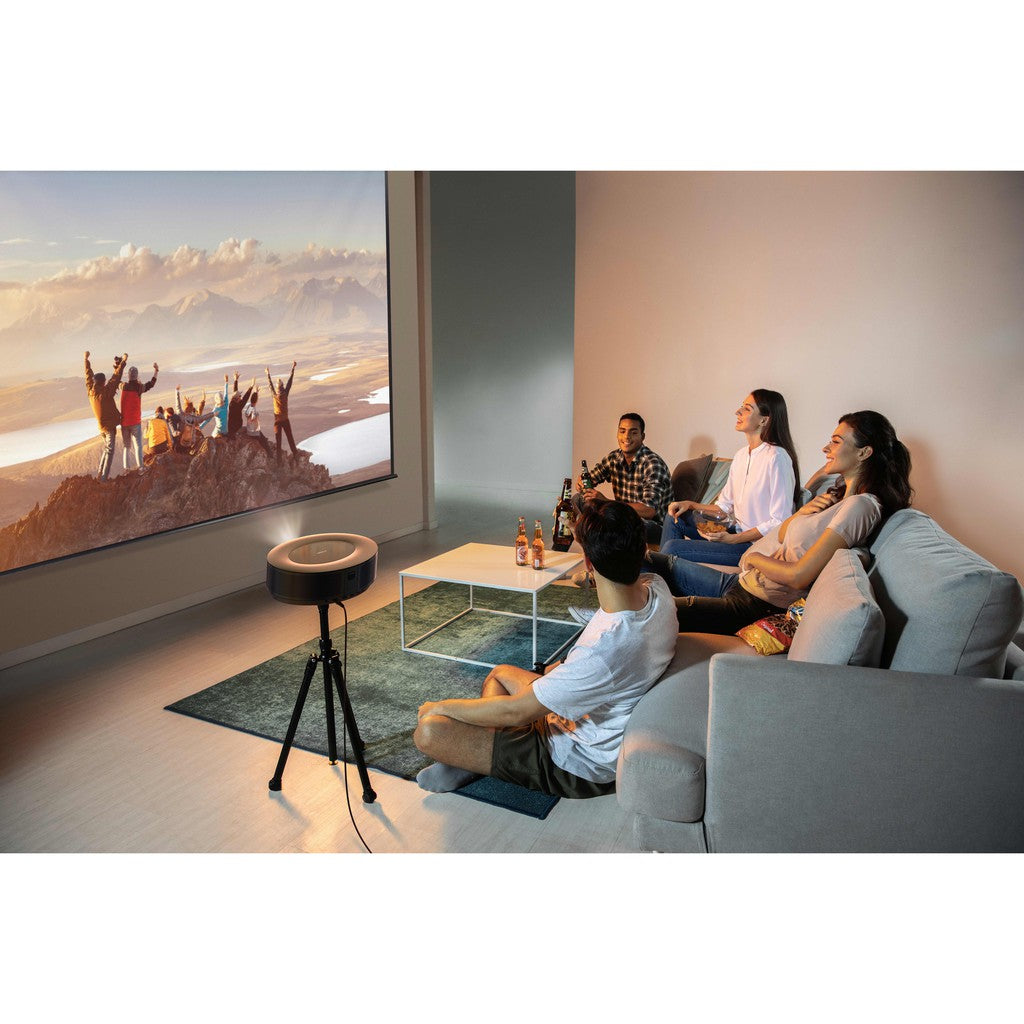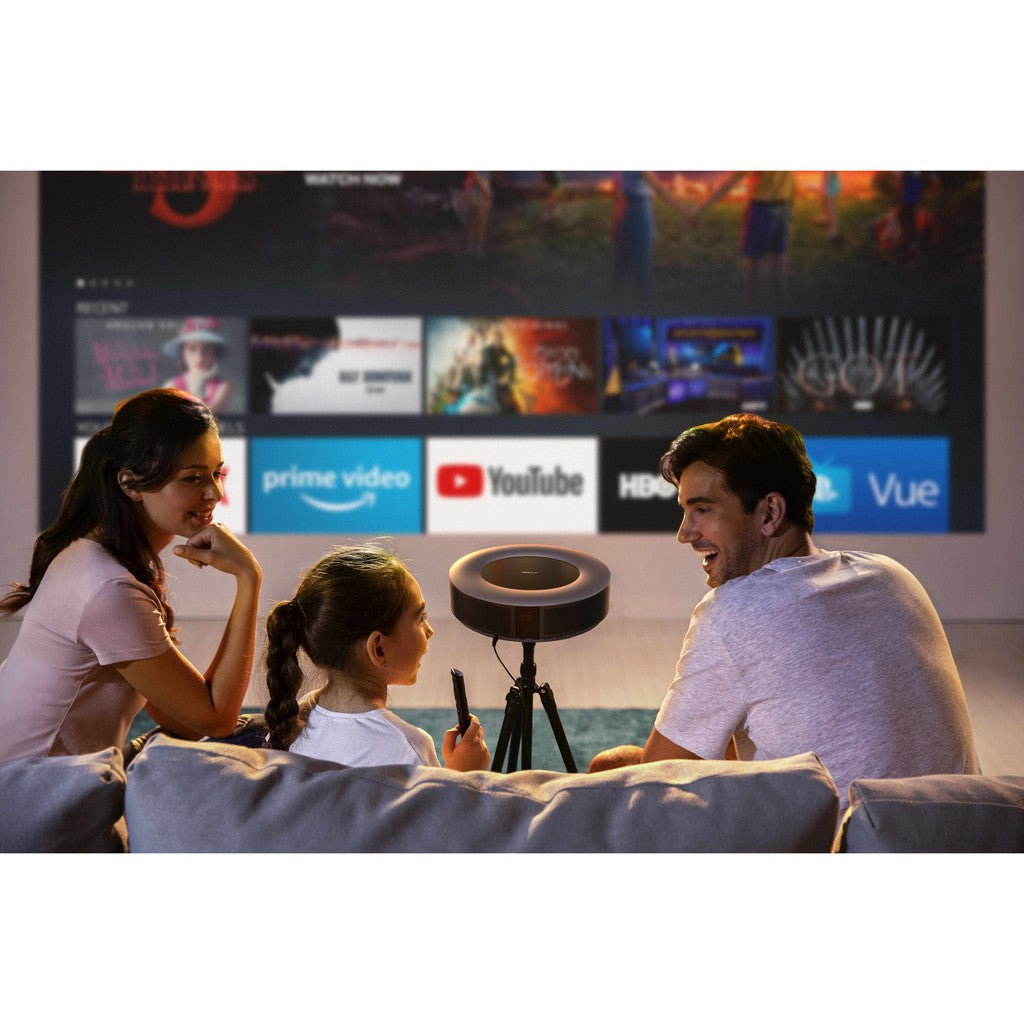 Cinema in Your Home: Cosmos's radiant 1080p, 900-ANSI-lumen image features HDR10 so you can watch favorite movies, sports events, games, and more as if you were there in person.
Upscale Everything: Cosmos breathes new life into your old DVDs, videos, and even live TV broadcasts thanks to Hybrid Log Gamma (HLG). It automatically detects when you're watching non-HDR content and upscales it in real-time so everything you watch looks sensational.
Sensational Sound: Cosmos's speakers deliver 360° of true audio courtesy of Dolby Digital Plus. Hear every moment as if you were in the cinema itself.
Fit for Any Home: Adjust the size of Cosmos's image in an instant with the simple touch of a button via the built-in digital zoom.
All the Apps: Android TV 9.0 is your gateway to a universe of awesome entertainment. Download Prime Video, YouTube, and thousands of other apps, movies, games, and more.

The World's No. 1 Mobile Charging Brand*

200 Million+
200 Million+ Products Sold Worldwide

146 Countries
Available in 146 Countries

10 Years of Innovation
Pioneer in Charging Technology for 10 Years
In terms of retail sales value in 2020.
Data source: Euromonitor International (Shanghai) Co., Ltd., measured in terms of retail sales value in 2020, based on research conducted in 11-2021. Brands are defined as mobile charging brands if more than 75% of their retail sales are contributed by mobile phone charging products. Mobile phone charging products include chargers, wireless chargers, power banks, and charging cables, and these accessories can also be used for other consumer electronics devices.