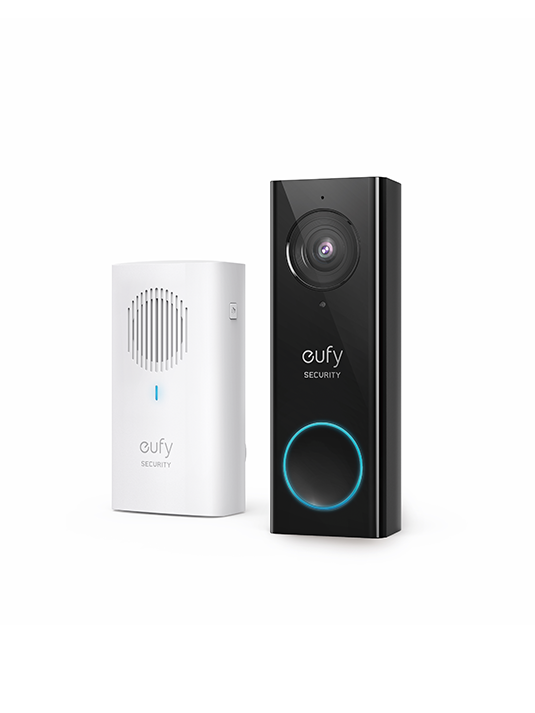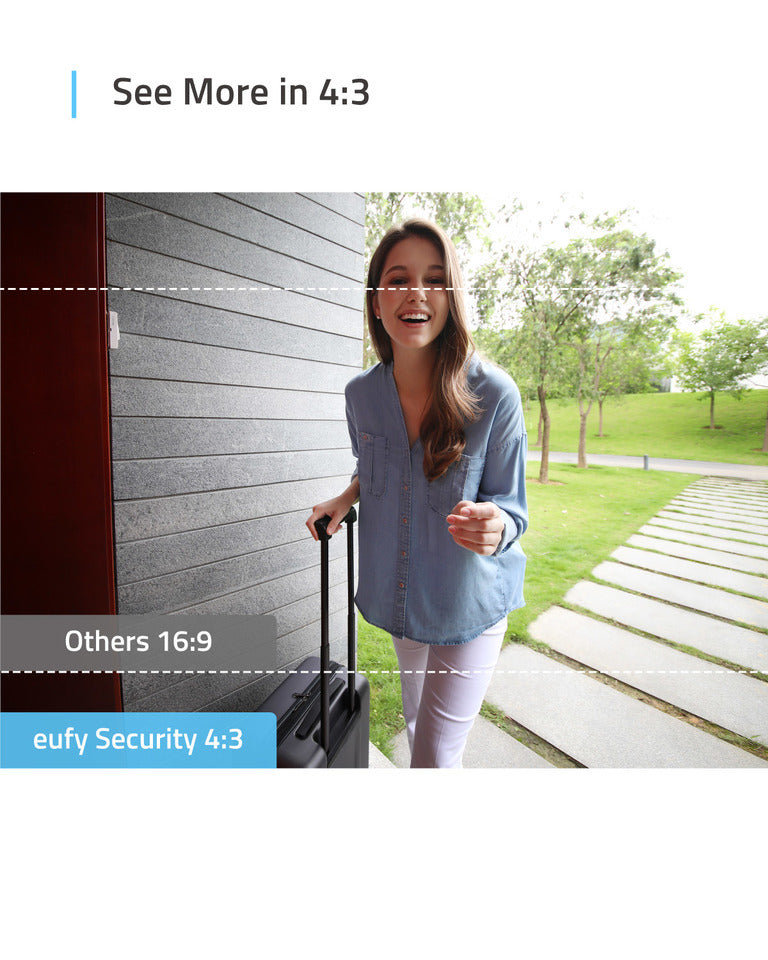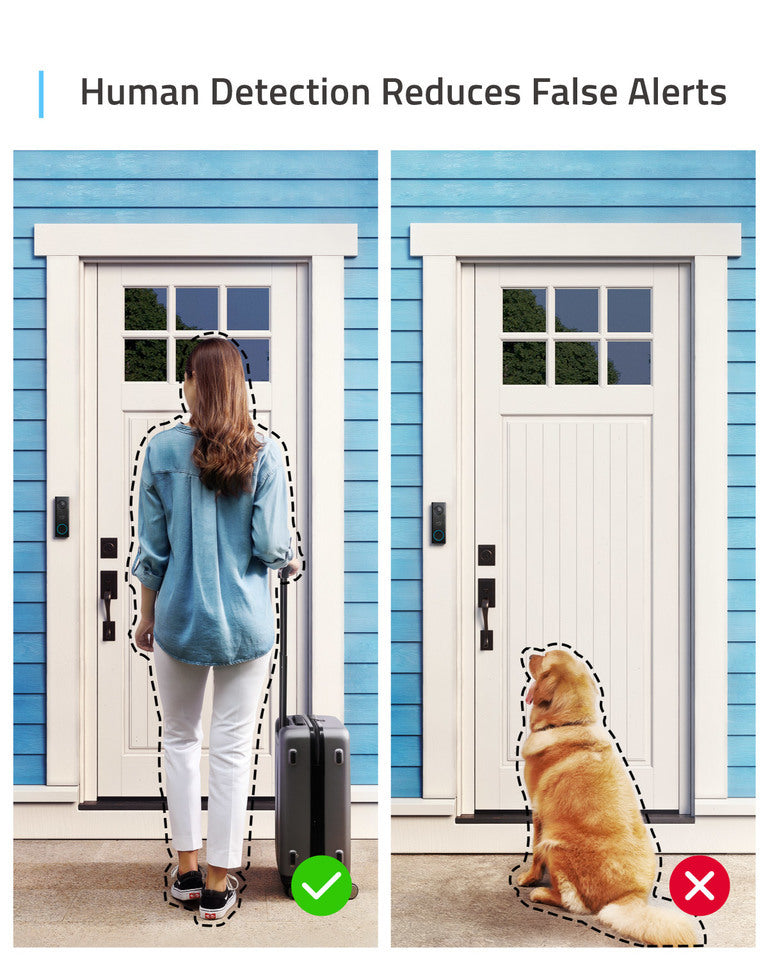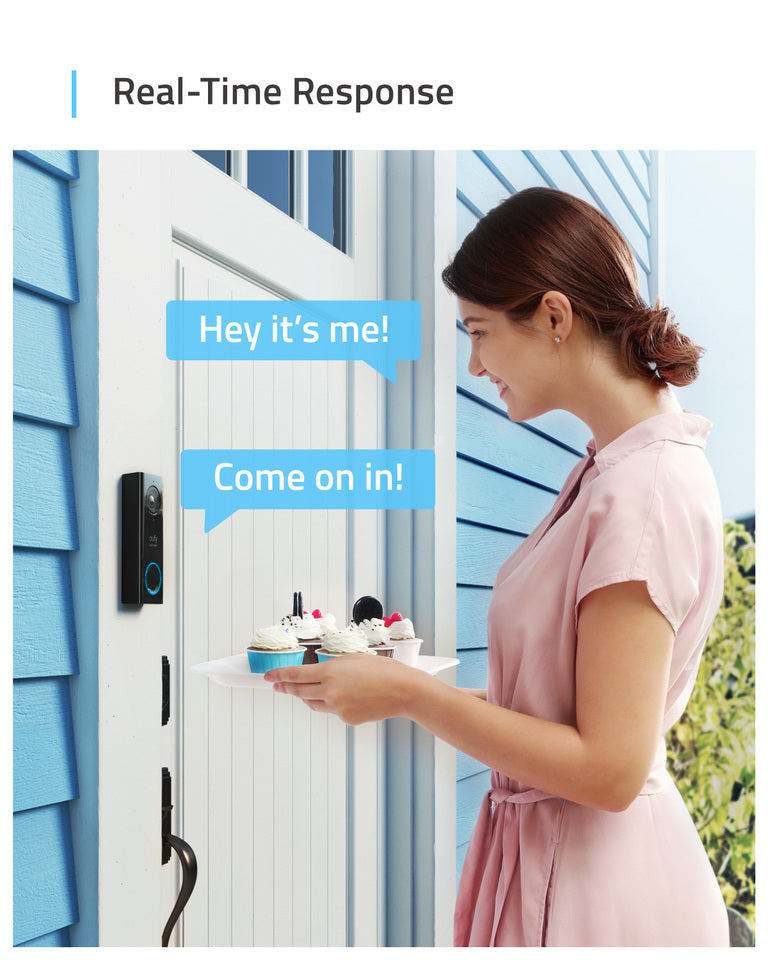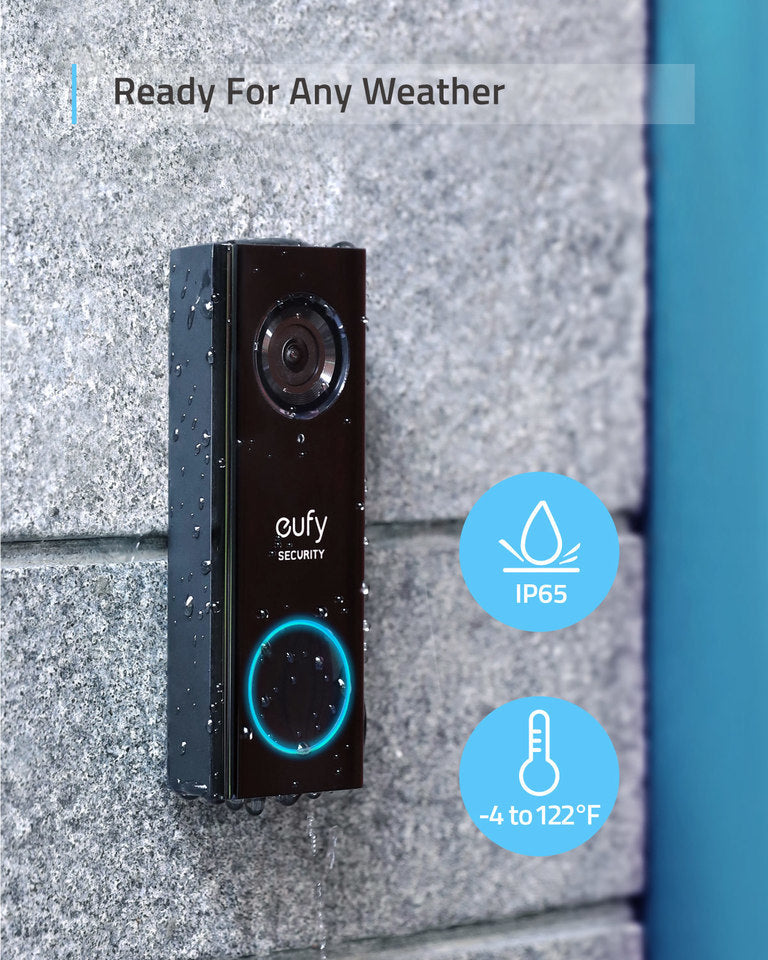 eufy Video Doorbell 2K (Wired)
A crystal-clear 2K image: high definition 2560 x 1920 resolution, combined with our advanced HDR and distortion correction, ensures video is recorded in 2x the quality.
No hidden costs: designed to protect your home as well as your wallet, Eufy security products are one-time purchases that combine security with convenience.
Respond in real-time: speak directly to anyone who approaches your front door via two-way audio. Tell your friends to come round the back or that you have just run out to get some milk.
The alerts which matter: with AI technology and our sophisticated algorithm, the camera intelligently detects body shape and face pattern. Ensuring you are only alerted when a human, and not a stray Cat, is at the door.
Note

 

: The doorbell requires Existing Doorbell Wires at 16-24 VAC, 30 VA, or above.
The World's No. 1 Mobile Charging Brand*

200 Million+
200 Million+ Products Sold Worldwide

146 Countries
Available in 146 Countries

10 Years of Innovation
Pioneer in Charging Technology for 10 Years
In terms of retail sales value in 2020.
Data source: Euromonitor International (Shanghai) Co., Ltd., measured in terms of retail sales value in 2020, based on research conducted in 11-2021. Brands are defined as mobile charging brands if more than 75% of their retail sales are contributed by mobile phone charging products. Mobile phone charging products include chargers, wireless chargers, power banks, and charging cables, and these accessories can also be used for other consumer electronics devices.