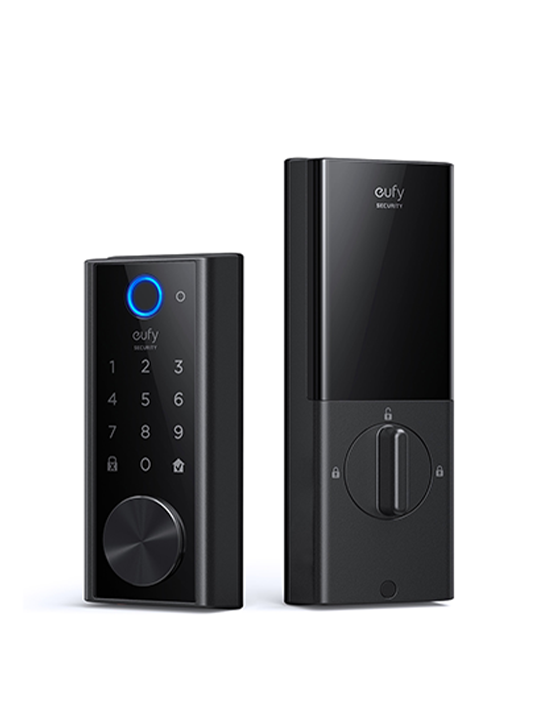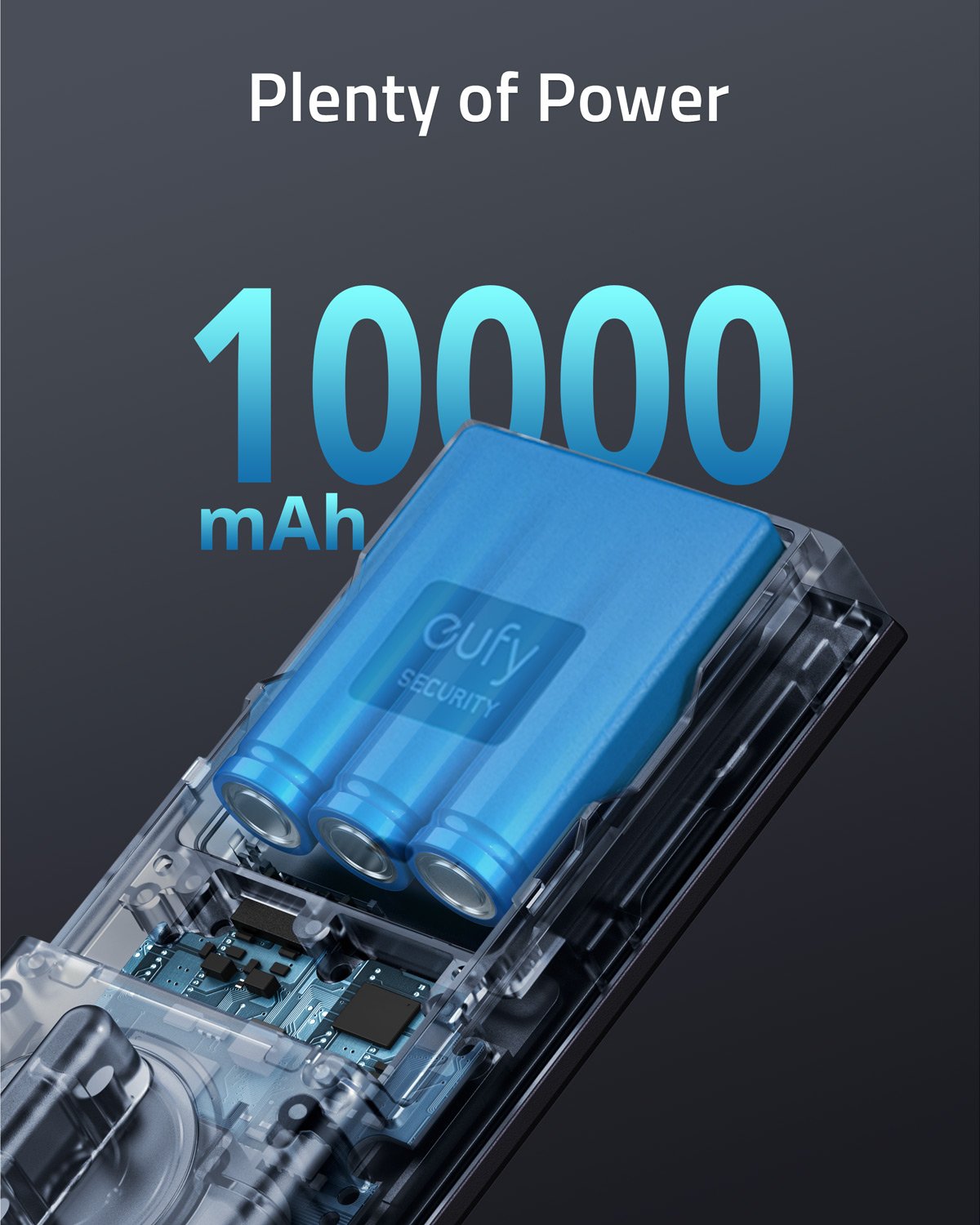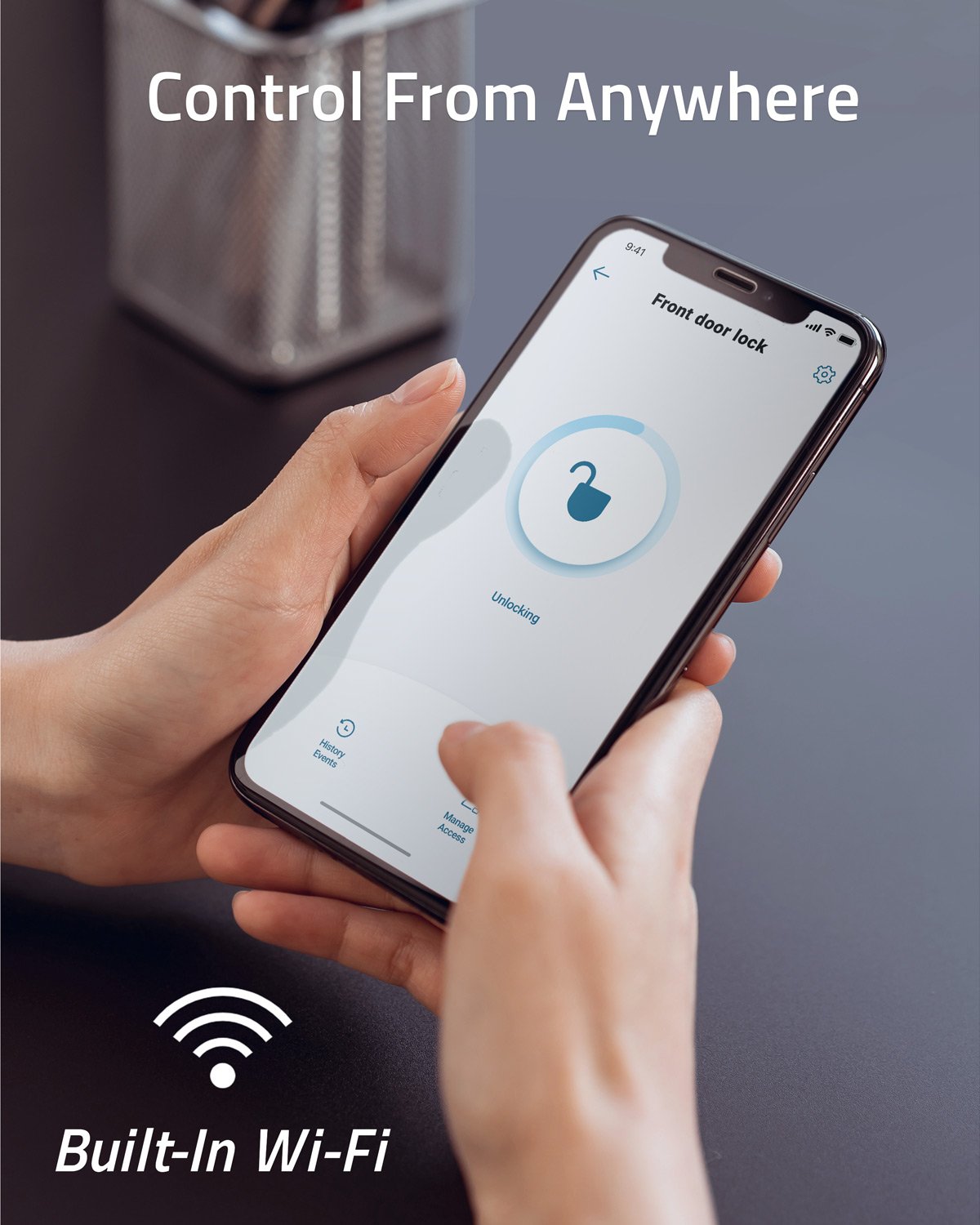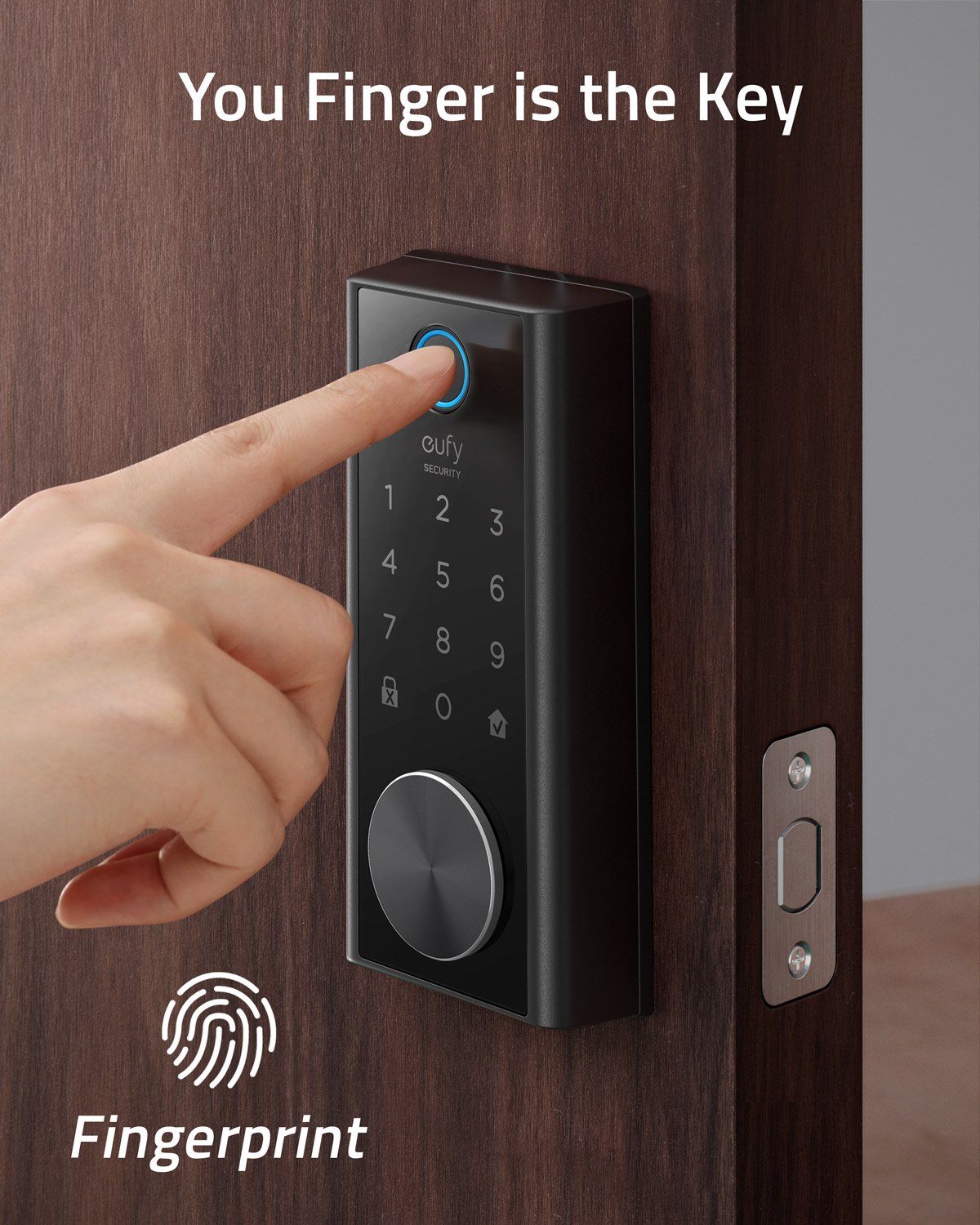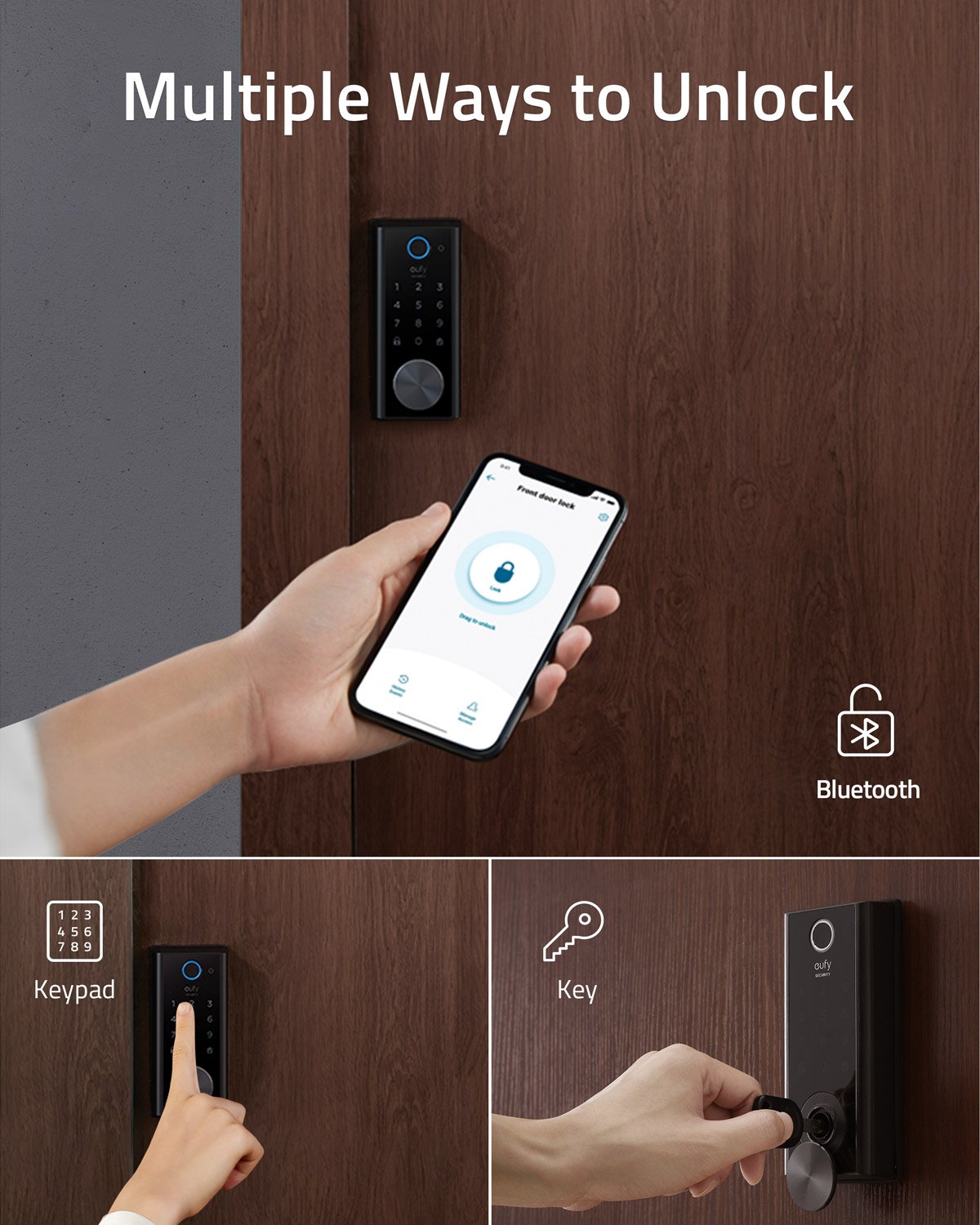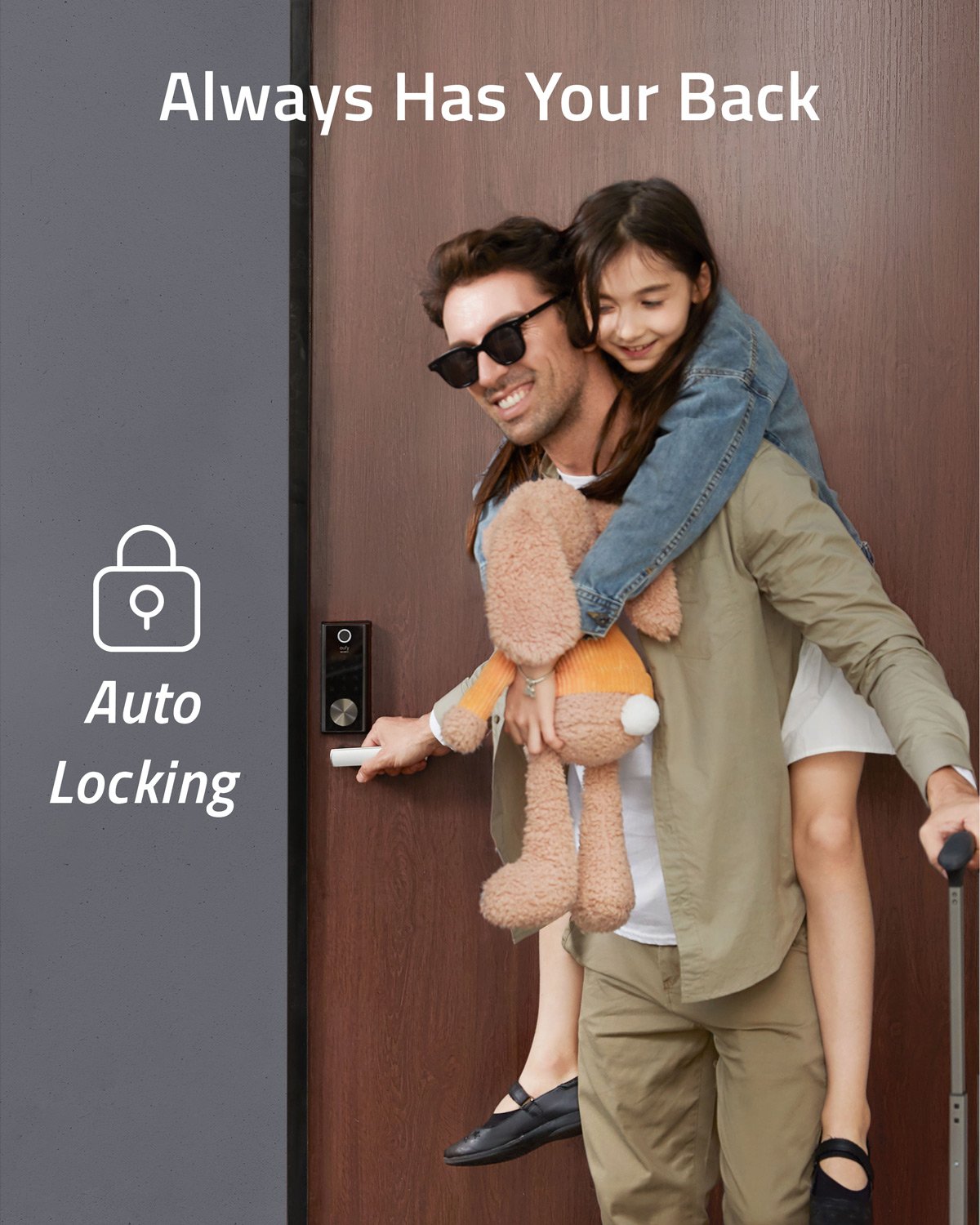 eufy Smart Lock Touch & Wi-Fi
Your Finger is the Key:

 

Smart Lock recognizes your fingerprint in just 0.3 seconds and unlocks your door in 1 second—it's faster than fumbling for your keys.
Control From Anywhere:

 

With its all-new Wi-Fi connectivity, you can control Smart Lock from absolutely anywhere via the eufy Security app.
Always Has Your Back:

 

Even when you're in a hurry, Smart Lock is ready to protect your home. A built-in sensor detects when your door is closed and locks it automatically behind you, every time.
Multiple Ways to Unlock:

 

Open Smart Lock using your fingerprint, with your phone via the eufy Security app, or by using the keypad or key.
Built to Last:

 

With a sturdy zinc alloy and stainless steel frame, Smart Lock is tested to handle the comings and goings of a busy household for over 30 years. The IP65 rating ensures that come rain or shine, your front door is protected.
The World's No. 1 Mobile Charging Brand*

200 Million+
200 Million+ Products Sold Worldwide

146 Countries
Available in 146 Countries

10 Years of Innovation
Pioneer in Charging Technology for 10 Years
In terms of retail sales value in 2020.
Data source: Euromonitor International (Shanghai) Co., Ltd., measured in terms of retail sales value in 2020, based on research conducted in 11-2021. Brands are defined as mobile charging brands if more than 75% of their retail sales are contributed by mobile phone charging products. Mobile phone charging products include chargers, wireless chargers, power banks, and charging cables, and these accessories can also be used for other consumer electronics devices.