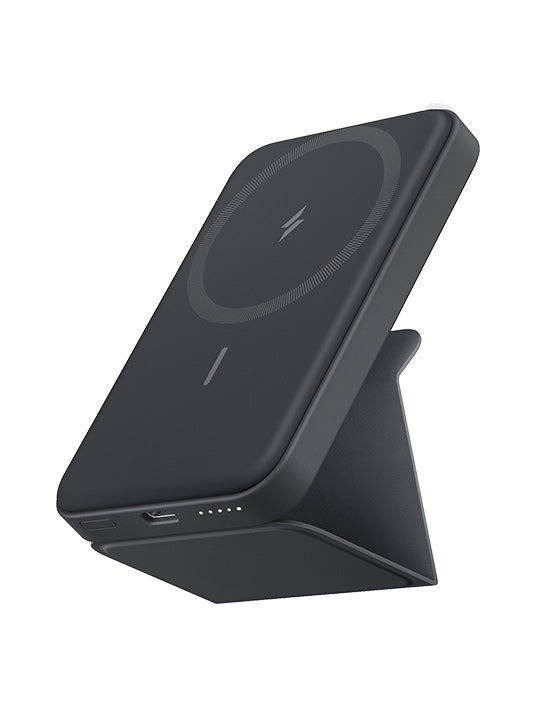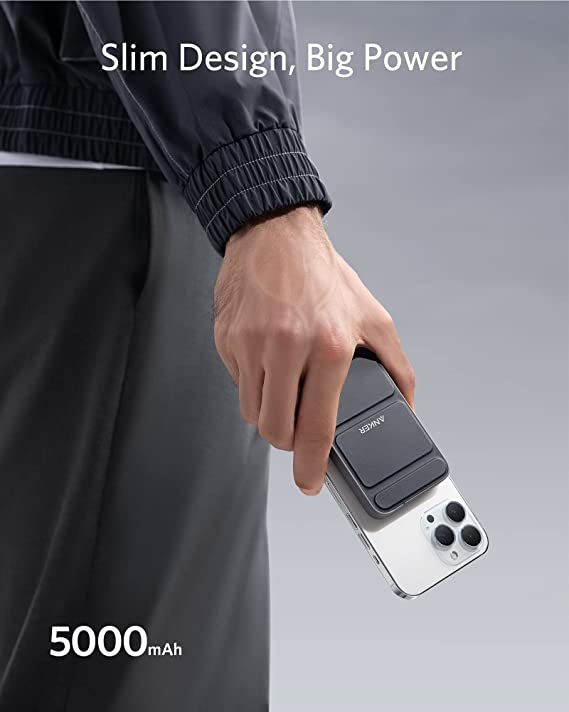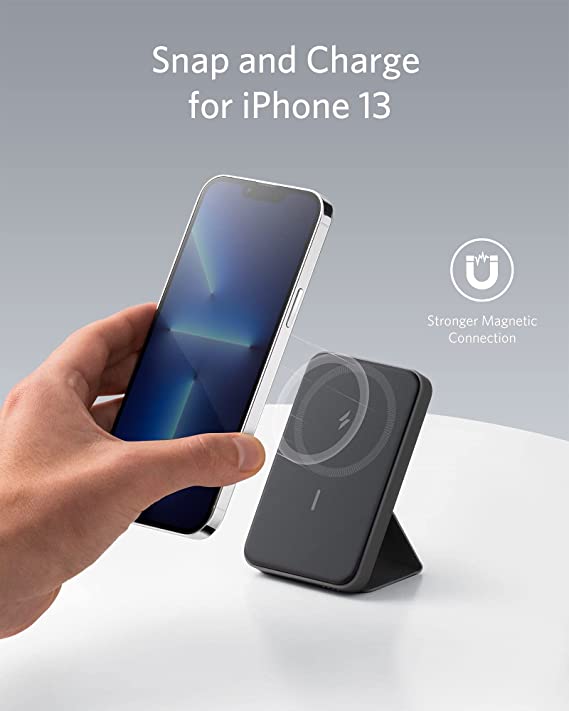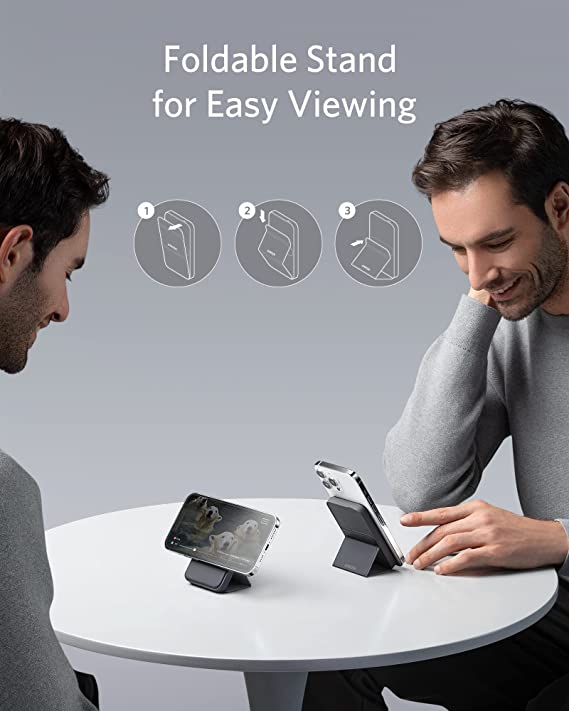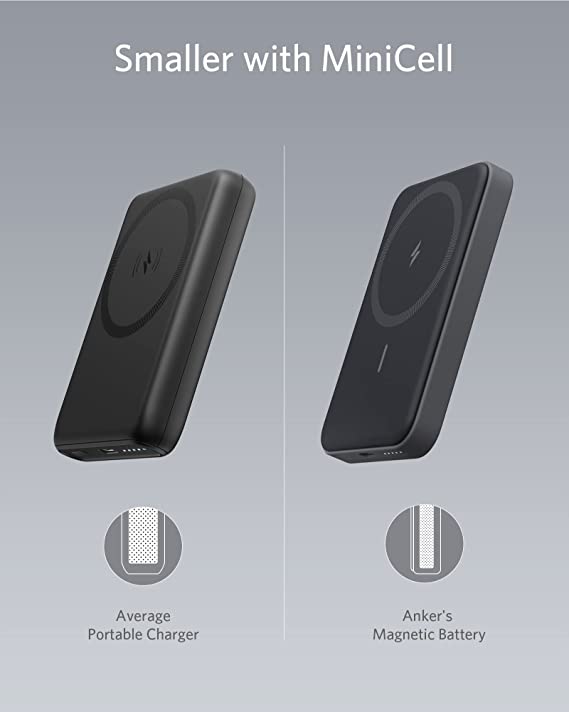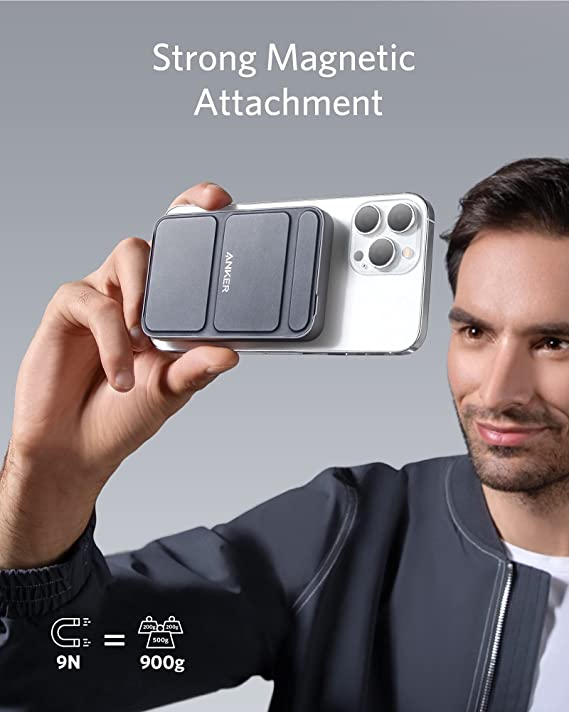 Anker 622 Magnetic Battery (MagGo)
Anker 622 Magnetic Wireless Portable Charger (MagGo), 5000mAh Foldable Magnetic Battery and USB-C for iPhone 13/12 Series
Prop It Up: Features a versatile built-in foldable kickstand that keeps your iPhone 13/12 upright for a comfortable viewing angle.
Strong and Snappy: The super-strong magnet snaps magnetically into place to ensure perfect alignment and an efficient charge.
Slim and Compact: The sleek and slim design is only 0.5 inch (12.5 mm) thin, so you can single-handedly take calls, selfies, and more.
From Small to Smaller: Anker's new Mini Cell technology reduces the size of the overall battery without compromising power and charging efficiency. 
What You Get: Anker 622 Magnetic Battery (MagGo), 23.6 inch (60 cm) USB-C to USB-C cable, welcome guide, worry-free 18-month warranty, and friendly customer service.
iPhone 13 / iPhone 13 Pro / iPhone 13 Pro Max, iPhone 12 / iPhone 12 Pro / iPhone 12 Pro Max with a magnetic phone case.
For best results, use a 12W power adapter (not included).

Not compatible with non-magnetic phone cases, such as OtterBox defender cases.

Magnetic and metal attachments such as cards, keys, and pop grips will interfere with charging.

The magnetic charge provides up to 7.5W maximum power.

When the portable charger is charging or discharging, some heat may be generated due to energy loss during transmission. This is a normal occurrence.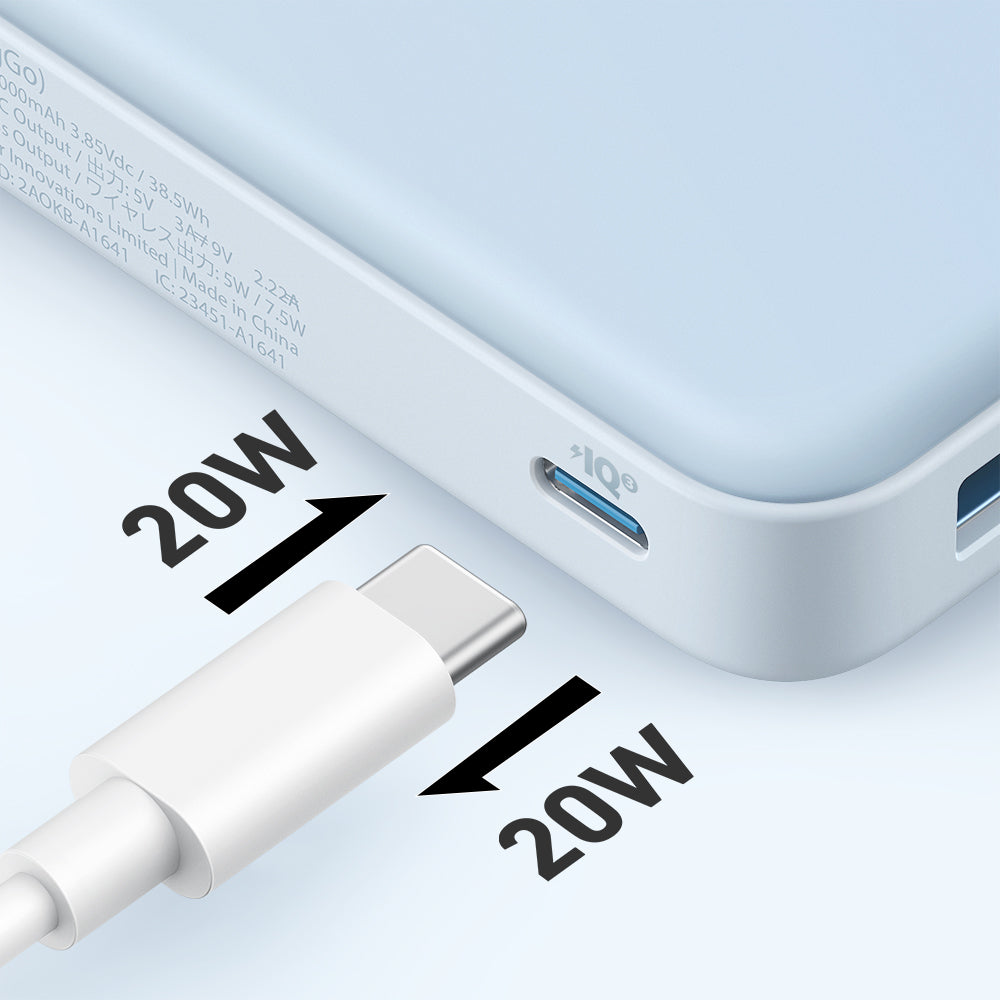 Two-Way Fast Charging
With a maximum input and output of 20W, the power bank charges iPhone 13 8 times faster than a regular 5W charger. Recharging itself only takes 1.8 hours. Note: Data based on internal lab testing.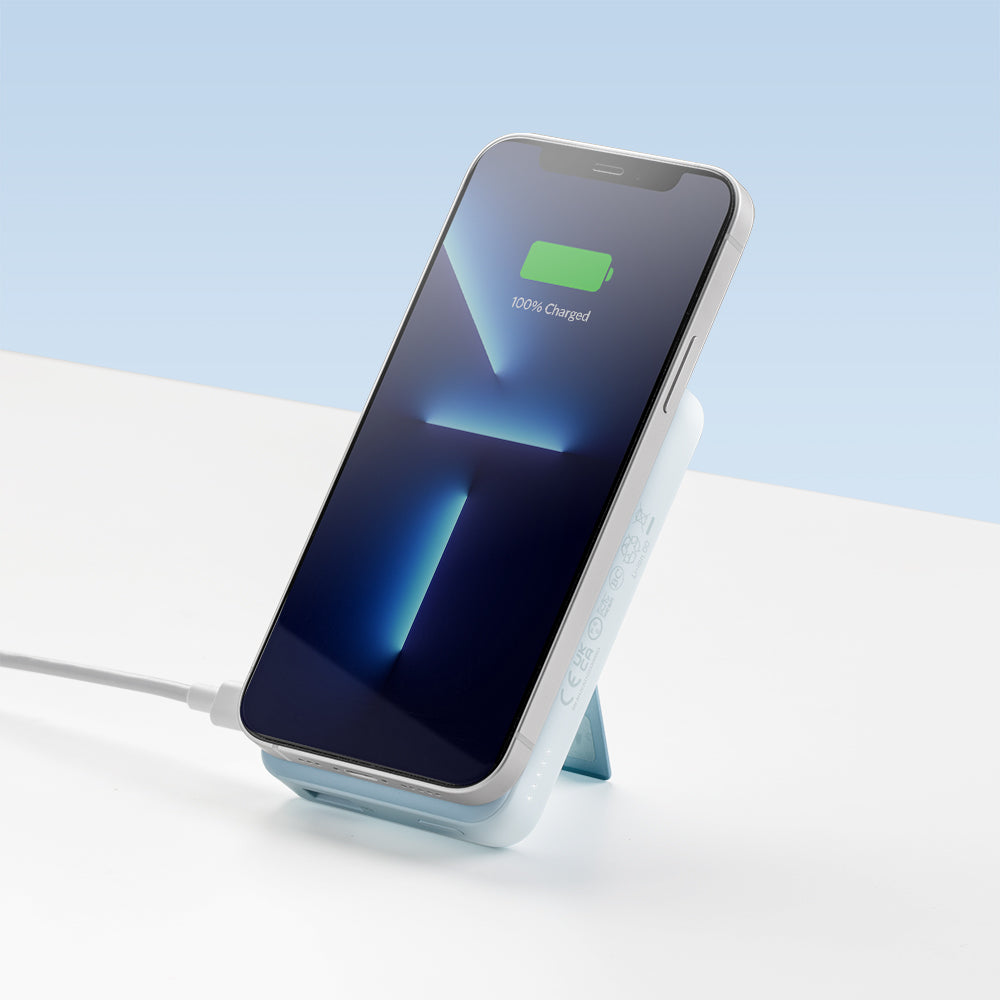 Double Duty
Magnetic battery that juices up your phone while recharging itself so you're always connected wherever you go.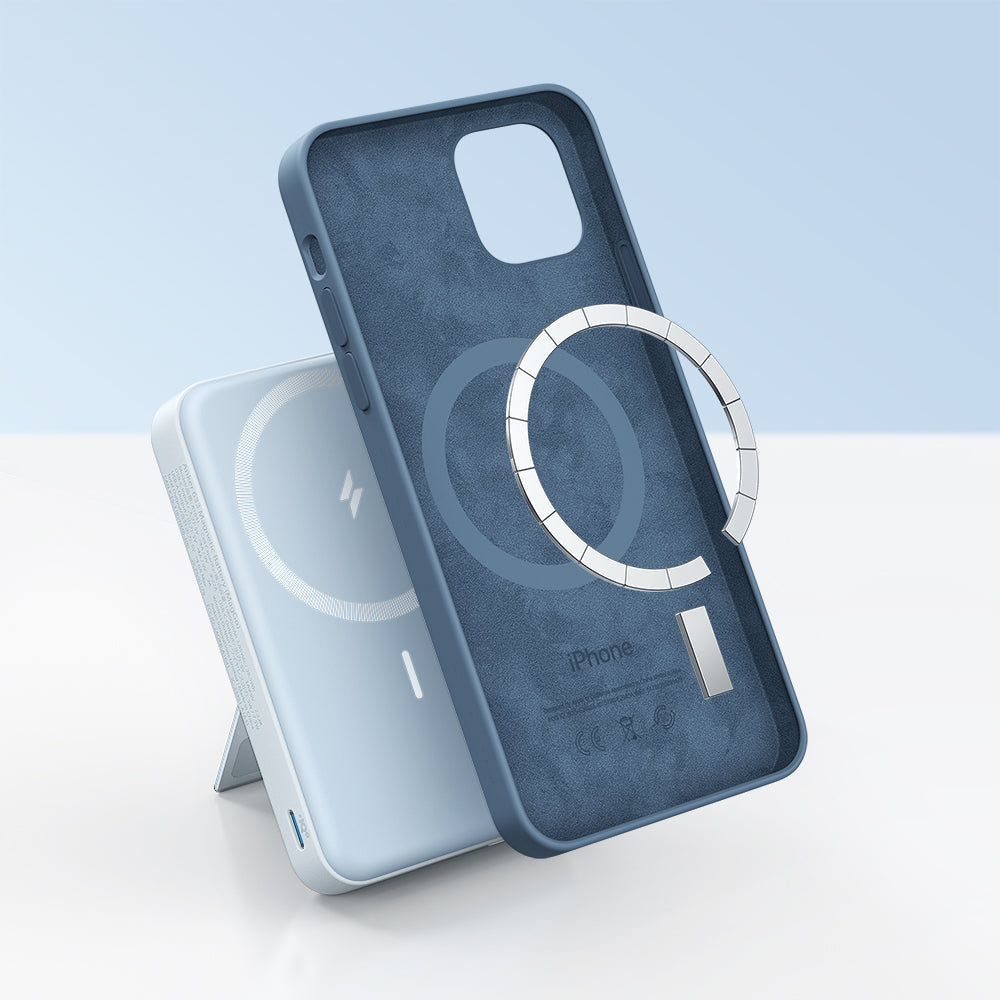 Use the Right Cases
For best results, use only iPhone-compatible magnetic phone cases. Magnetic and metal attachments or cards will cause a weak magnetic attraction.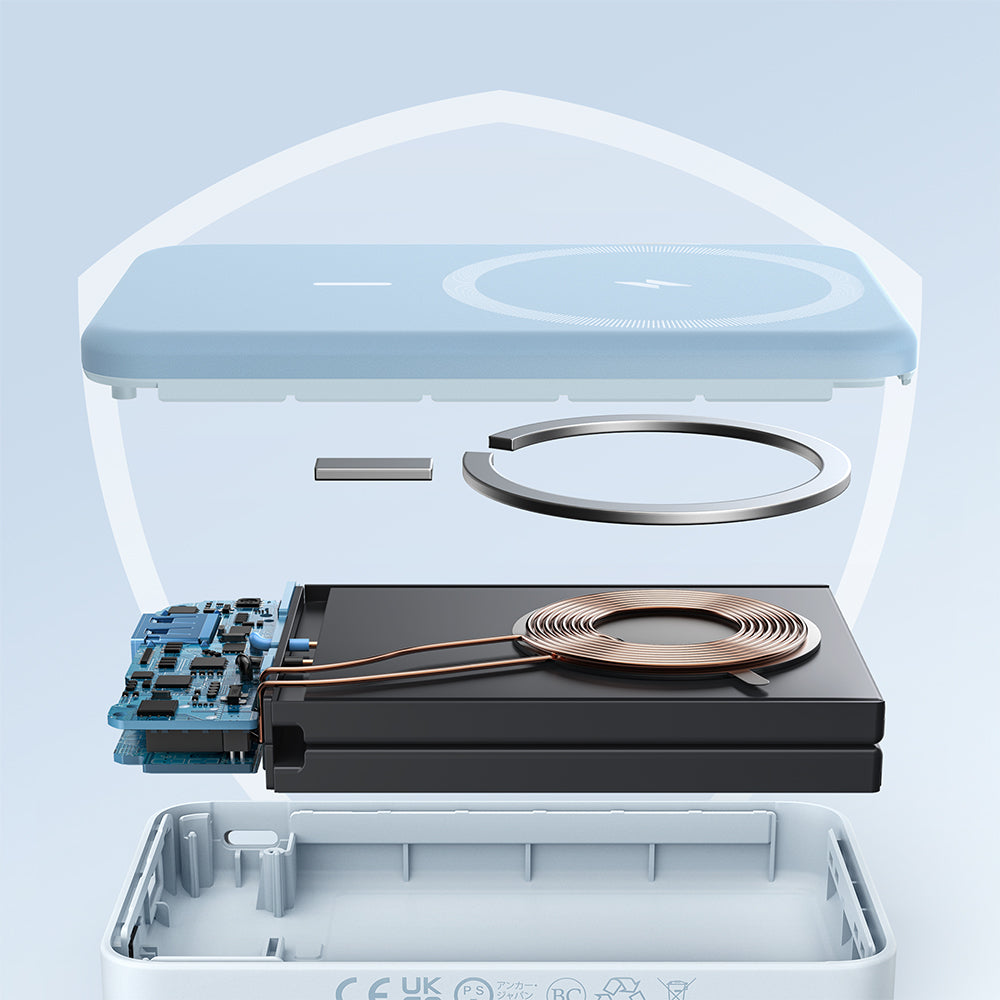 Advanced Safety Standards
Anker's MultiProtect safety system is designed with temperature control, foreign object detection, radiation shielding, and more, to protect you and your devices.
The World's No. 1 Mobile Charging Brand*

200 Million+
200 Million+ Products Sold Worldwide

146 Countries
Available in 146 Countries

10 Years of Innovation
Pioneer in Charging Technology for 10 Years
*In terms of retail sales value in 2020. Data source: Euromonitor International (Shanghai) Co., Ltd., measured in terms of retail sales value in 2020, based on research conducted in 11-2021. Brands are defined as mobile charging brands if more than 75% of their retail sales are contributed by mobile phone charging products. Mobile phone charging products include chargers, wireless chargers, power banks, and charging cables, and these accessories can also be used for other consumer electronics devices.