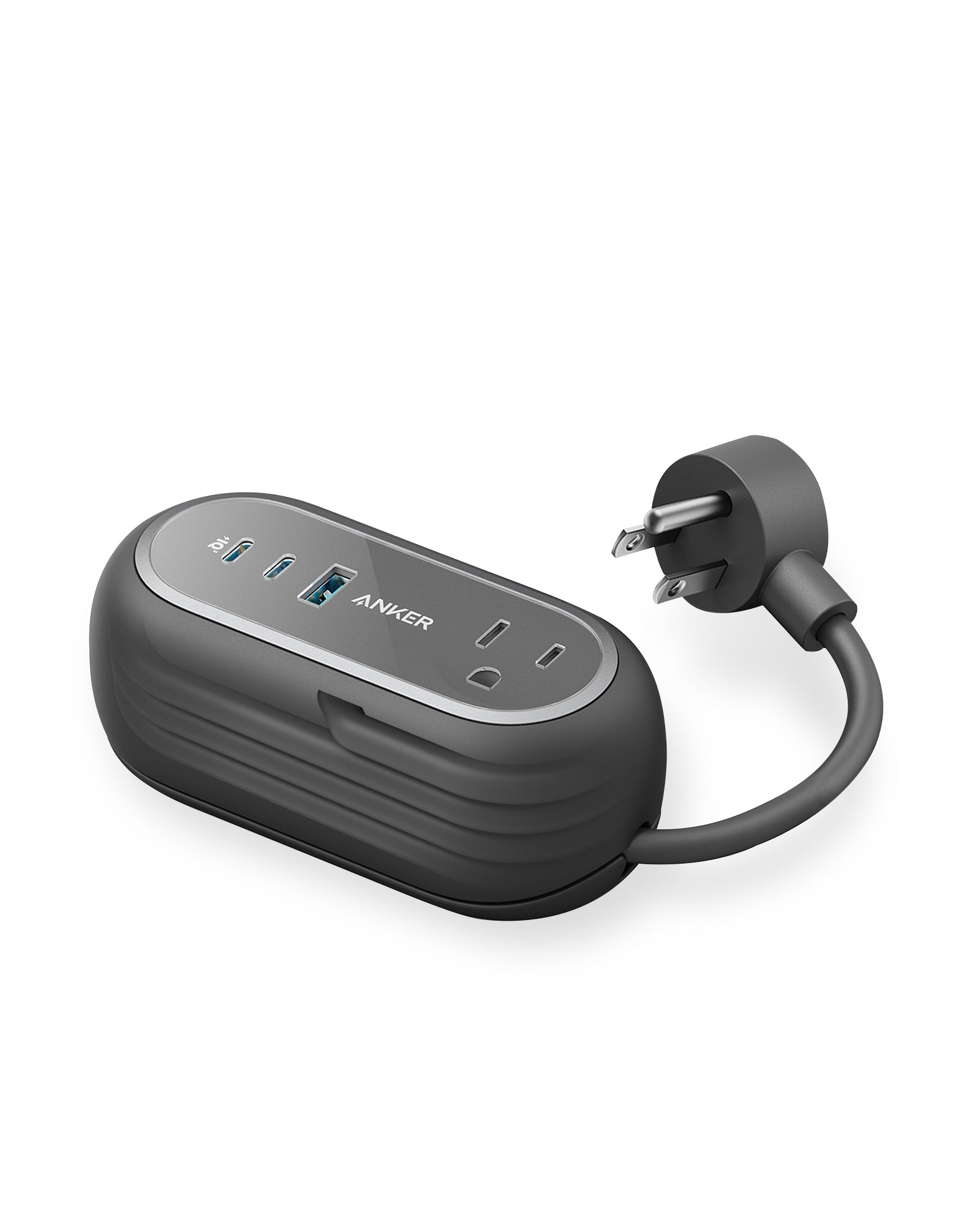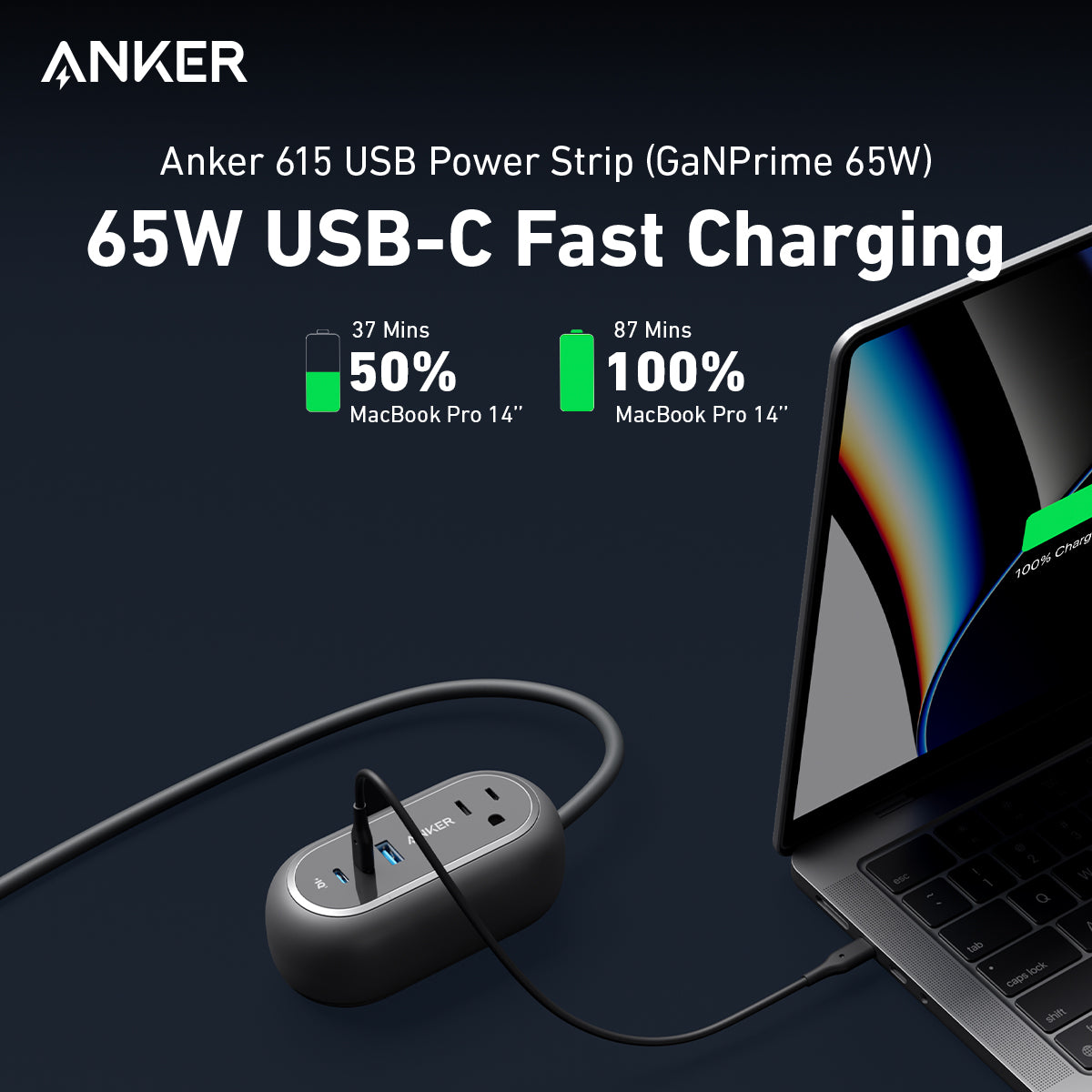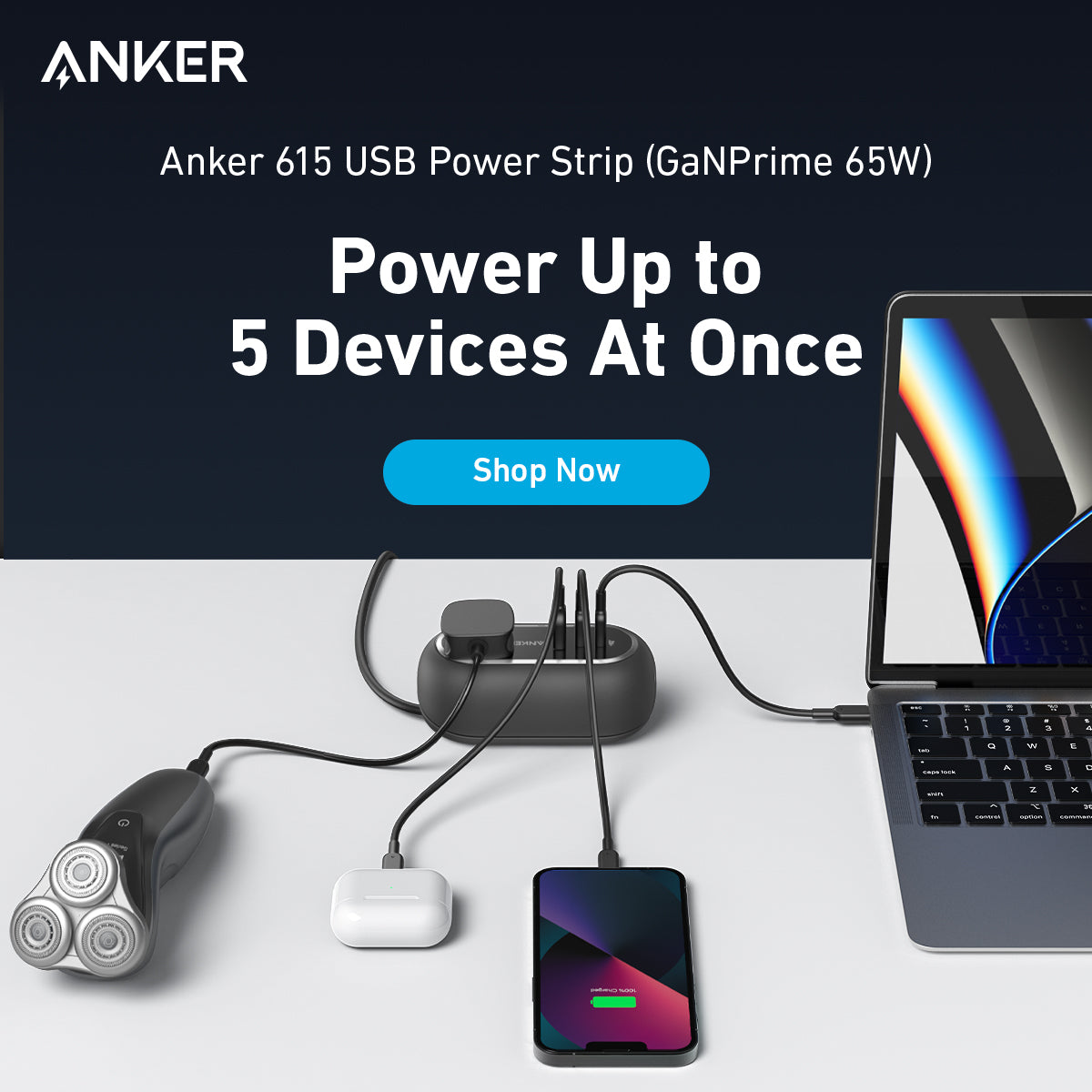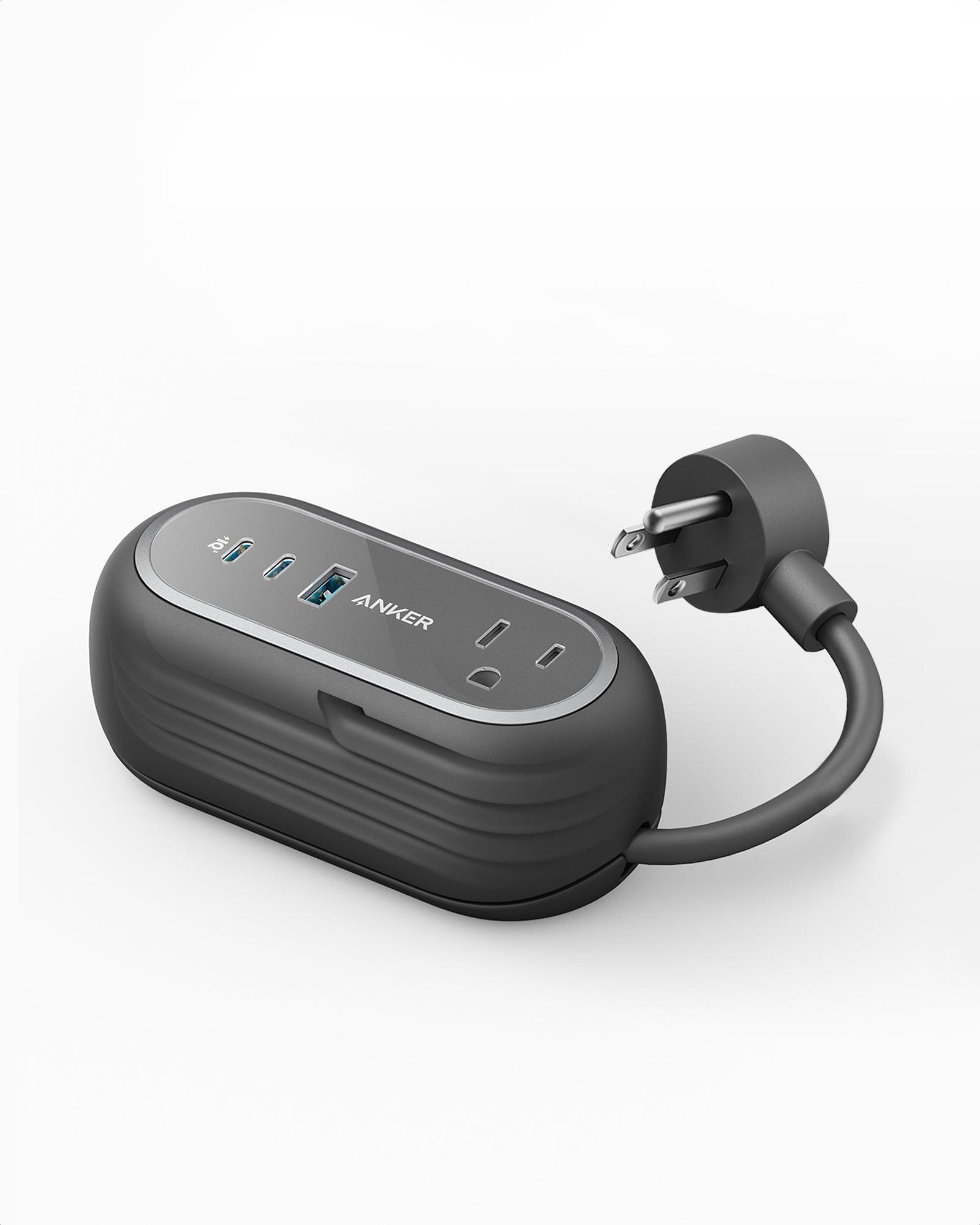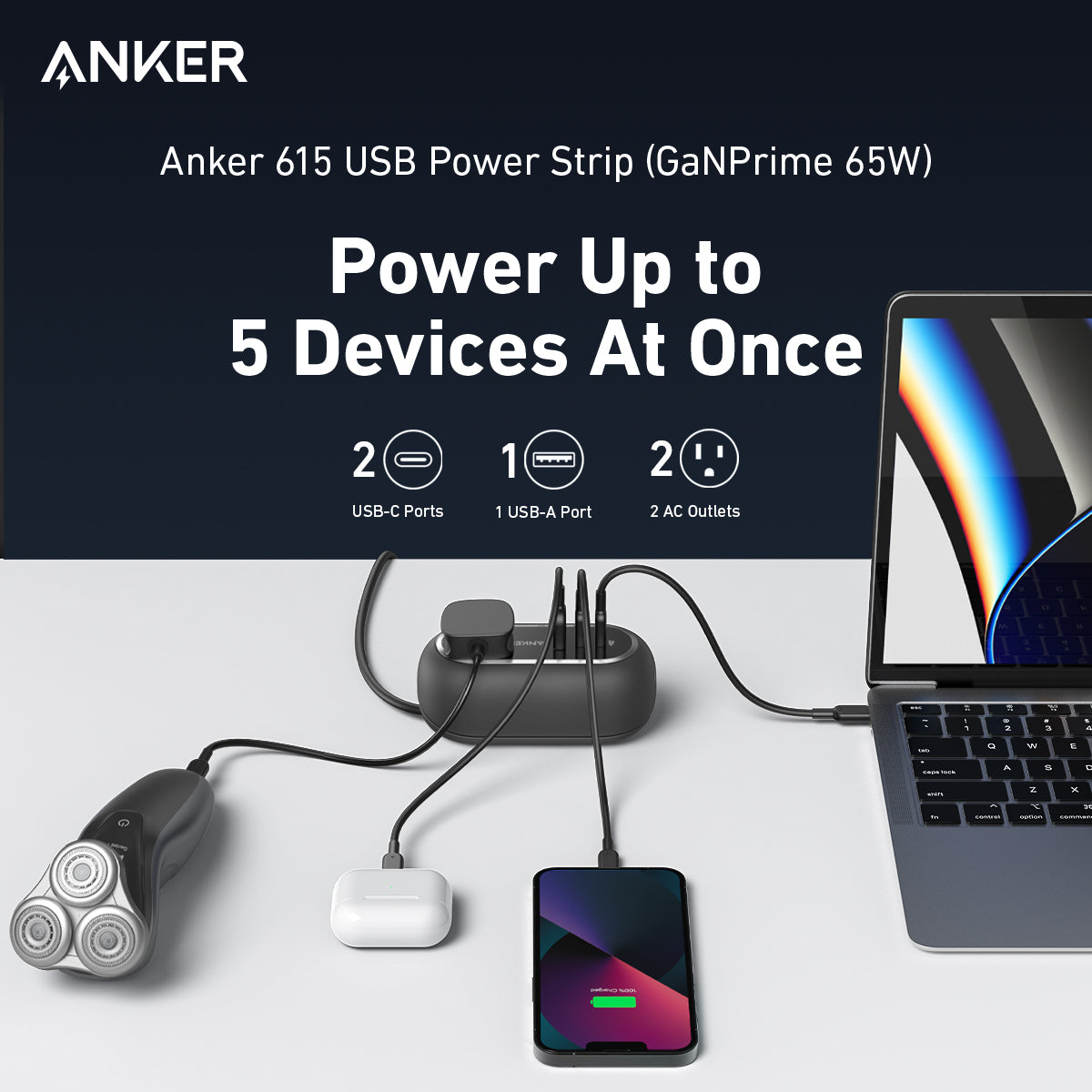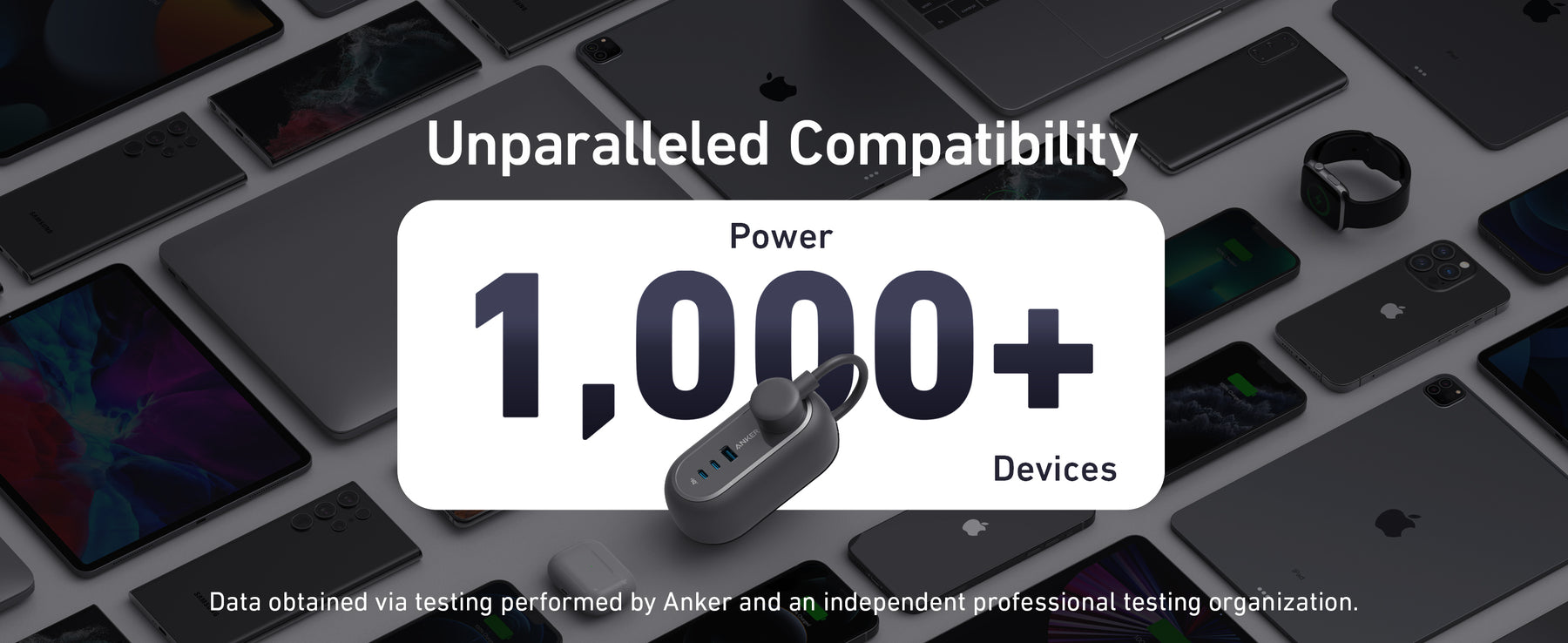 Anker 615 USB Power Strip (GaNPrime 65W)
5-Port Power Strip:2 fast-charging USB-C ports, 2 AC outlets, and a USB-A port allow you to plug in multiple devices at once from one convenient power strip.
High-Speed Charging:The 65W USB-C output provides enough power to charge a wide range of devices such as phones, tablets, laptops, and more. Charge a MacBook Pro 14 to 50% in just 37 minutes.
Space-Saving and Travel-Ready:The compact power strip takes up very little space on your desk or in your bag and is easy to carry wherever you go.
All-Round Protection:ActiveShield 2.0 enhances protection by intelligently monitoring temperature, and a new generation of GaN technology creates a power strip that's as safe as it is powerful.
What You Get:Anker 615 USB Power Strip (GaNPrime 65W) with 3ft (0.9m) extension cord, welcome guide, 24-month warranty, and friendly customer service.
The World's No. 1 Mobile Charging Brand*

200 Million+
200 Million+ Products Sold Worldwide

146 Countries
Available in 146 Countries

10 Years of Innovation
Pioneer in Charging Technology for 10 Years
In terms of retail sales value in 2020.
Data source: Euromonitor International (Shanghai) Co., Ltd., measured in terms of retail sales value in 2020, based on research conducted in 11-2021. Brands are defined as mobile charging brands if more than 75% of their retail sales are contributed by mobile phone charging products. Mobile phone charging products include chargers, wireless chargers, power banks, and charging cables, and these accessories can also be used for other consumer electronics devices.